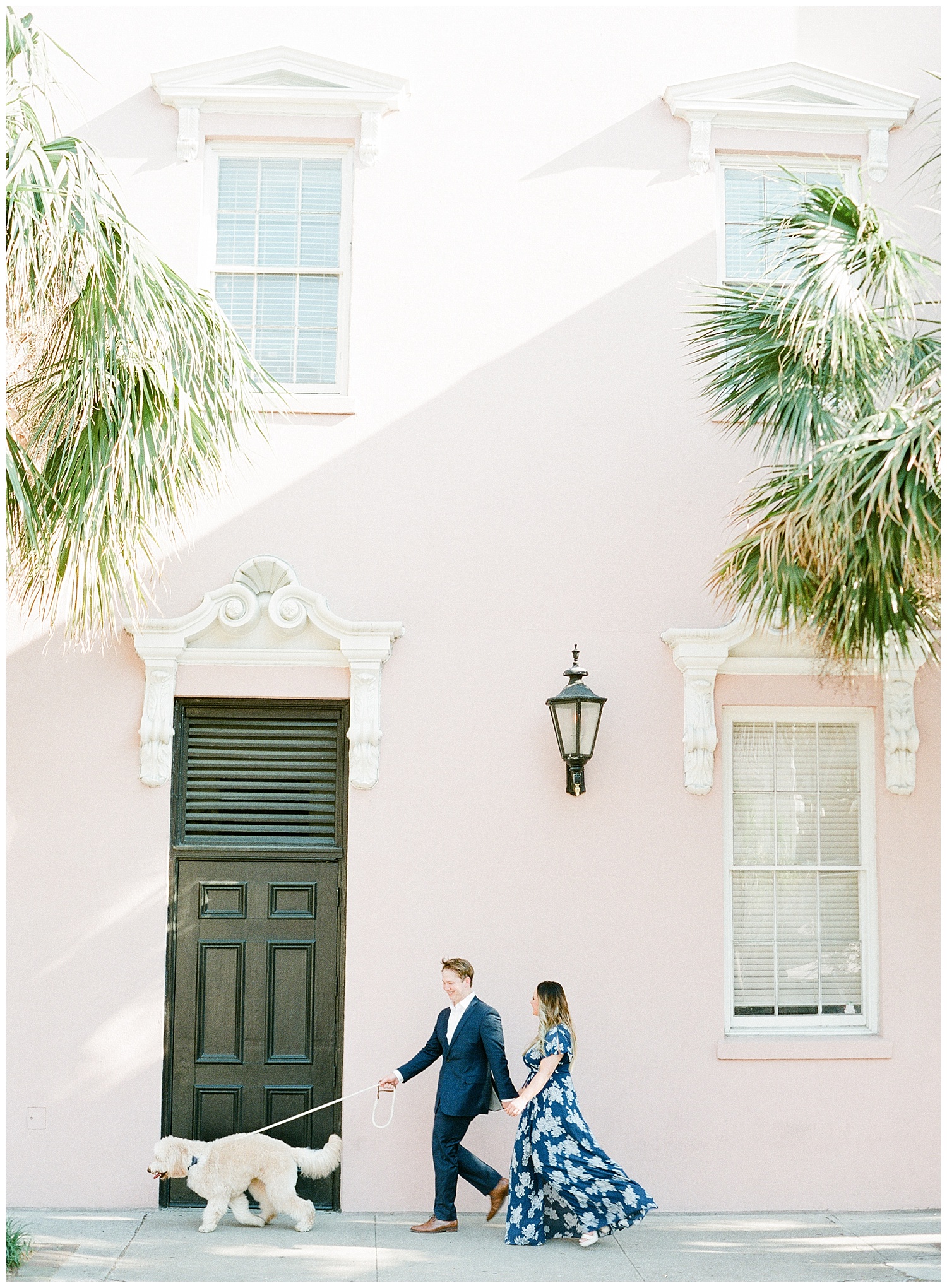 11 Jul

Brooke & Tim | Engagement Session

Charlotte, North Carolina, natives Brooke and Tim met when their sorority and fraternity were paired together to work on homecoming events at the University of North Carolina Charlotte and sparks flew. Years later the couple was wrapping up a romantic winter vacation to Italy and Spain when Tim kneeled and asked Brooke to marry him. "I was so shocked," Brooke says, "no one knew he was going to ask me—not even our parents!"

The pair, who are set to in May 2019, hired The Happy Bloom to take some snaps for their engagement announcement. Read on for tips from Brooke on how to ace your own such sesh during the summer here in the Holy City. (Aside: Says Brooke, "We were asked to pretend like we were going to kiss. As I leaned in, I kept my eyes wide open and both Tim and Justin, the photographer, started laughing. I am always one to make any situation more awkward!)

TIP ONE
Note to self and anyone else who plans on taking pictures on cobblestone street: do not wear tall heels. It was very funny watching me try to walk across the cobblestones; however, that did make for some great, natural pictures.

TIP TWO
Have your makeup airbrushed. My face didn't feel like it was melting off and that was very helpful. Otherwise, I would have been so distracted by trying to make sure I looked OK.

TIP THREE
Pick a flowy dress that allows for a little bit of cooling movement in the breeze.

TIP FOUR
Our engagement session was very hot and my poor fiancé sweats even when it is freezing outside. We made sure to bring lots of water.

TIP FIVE
Bring a cool towel to wear around your neck (and your fiancé) while walking from place to place.

TIP SIX
Those little handheld electric fans really do wonders; pack one for each of you.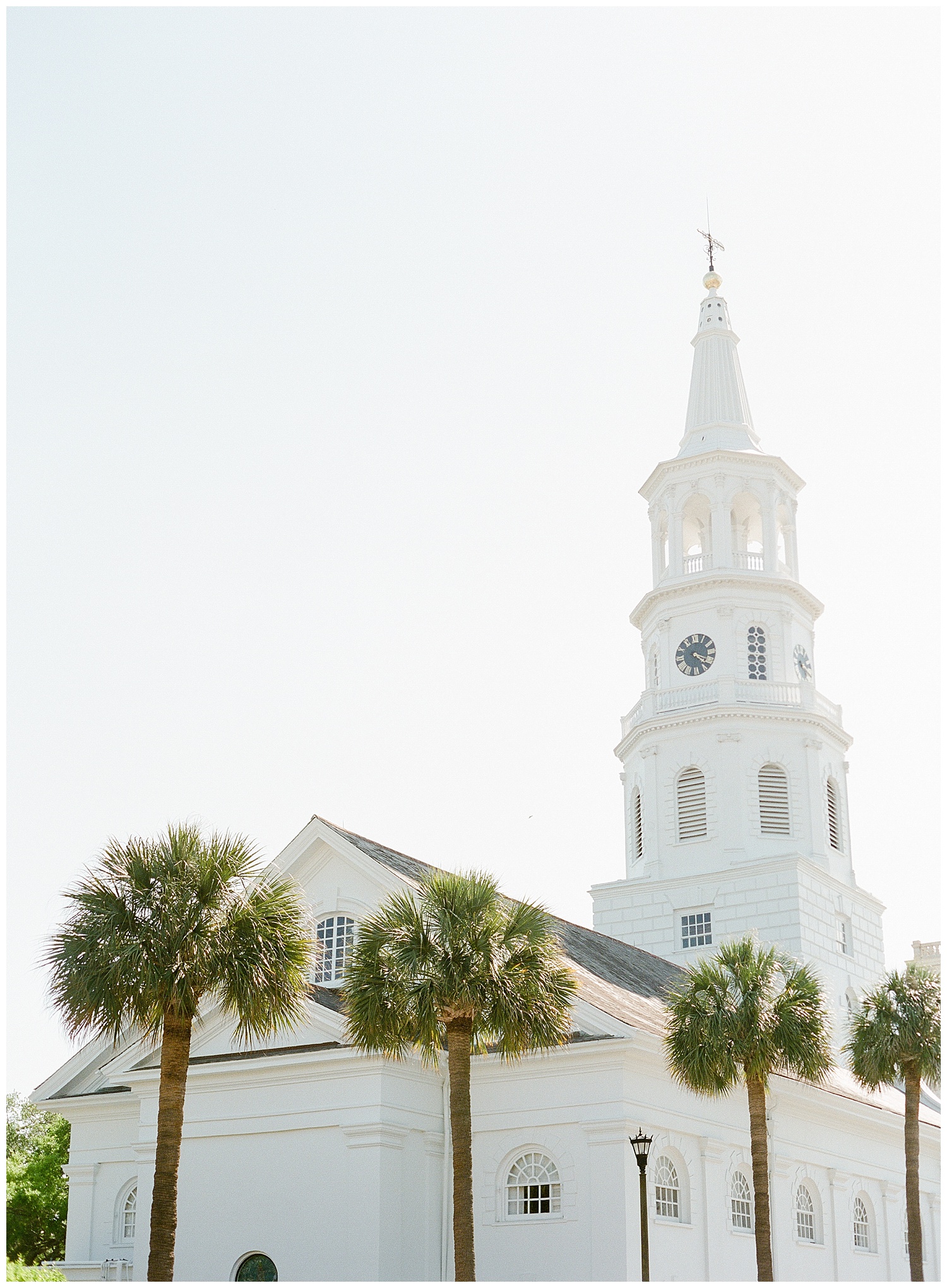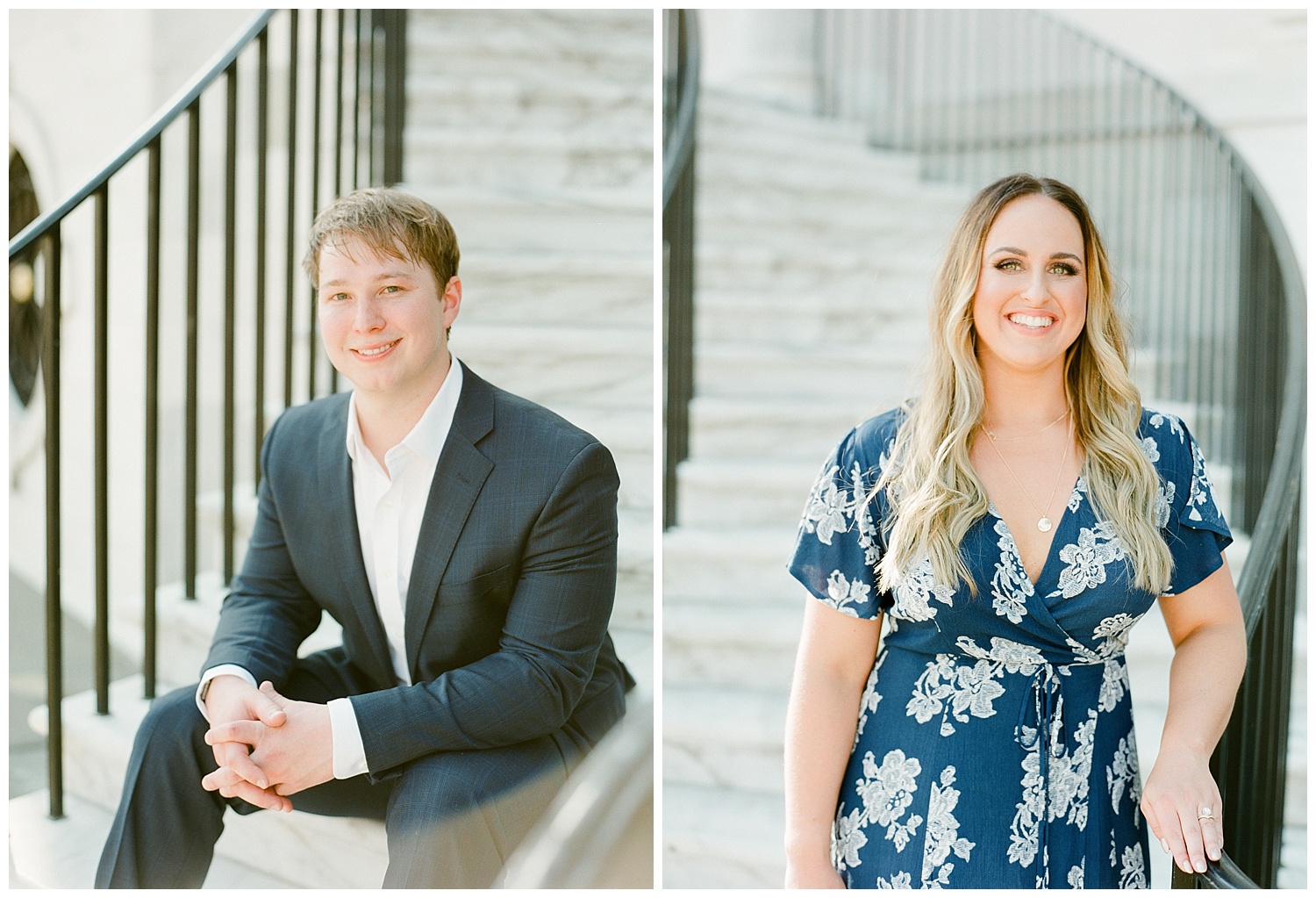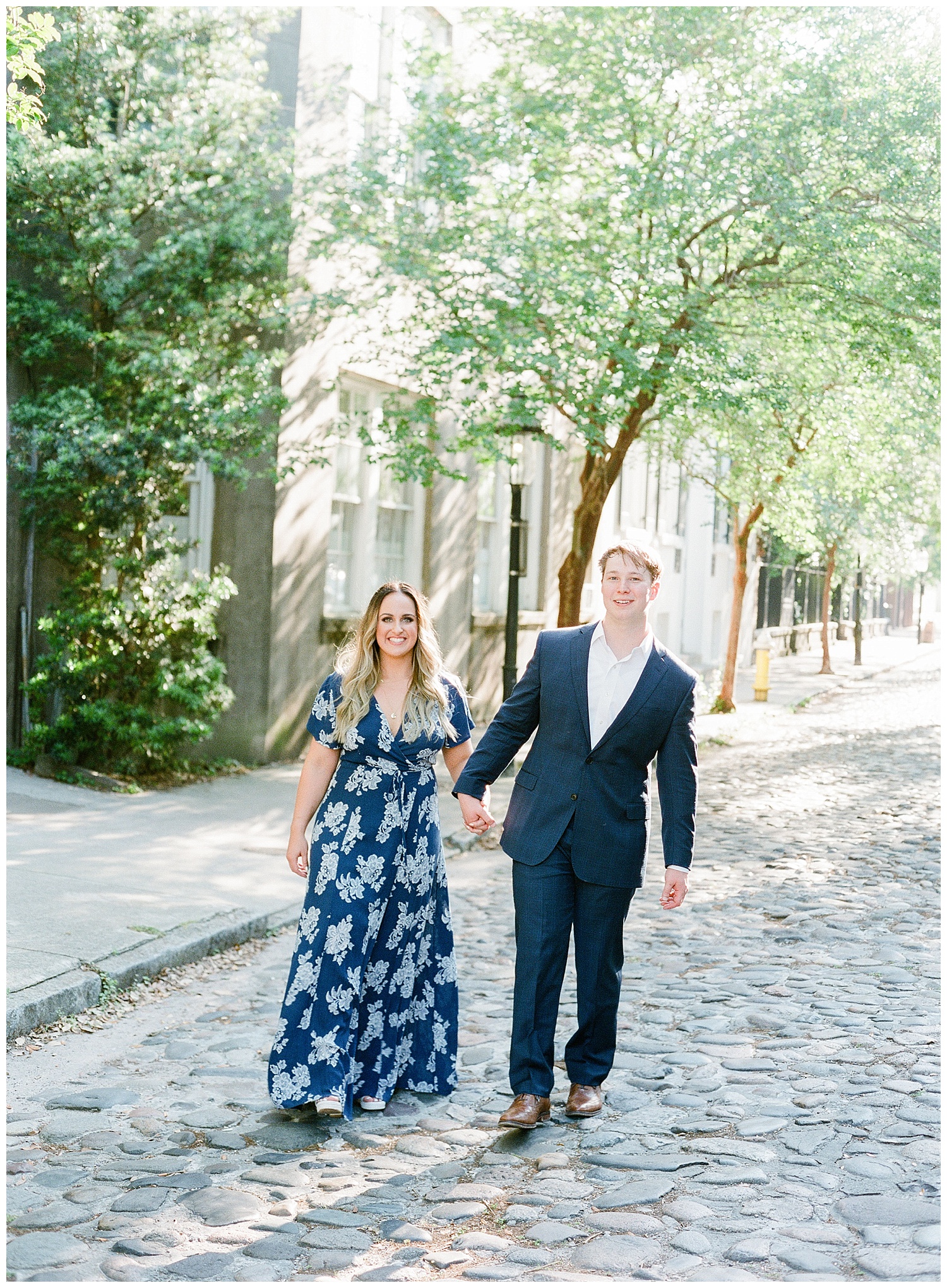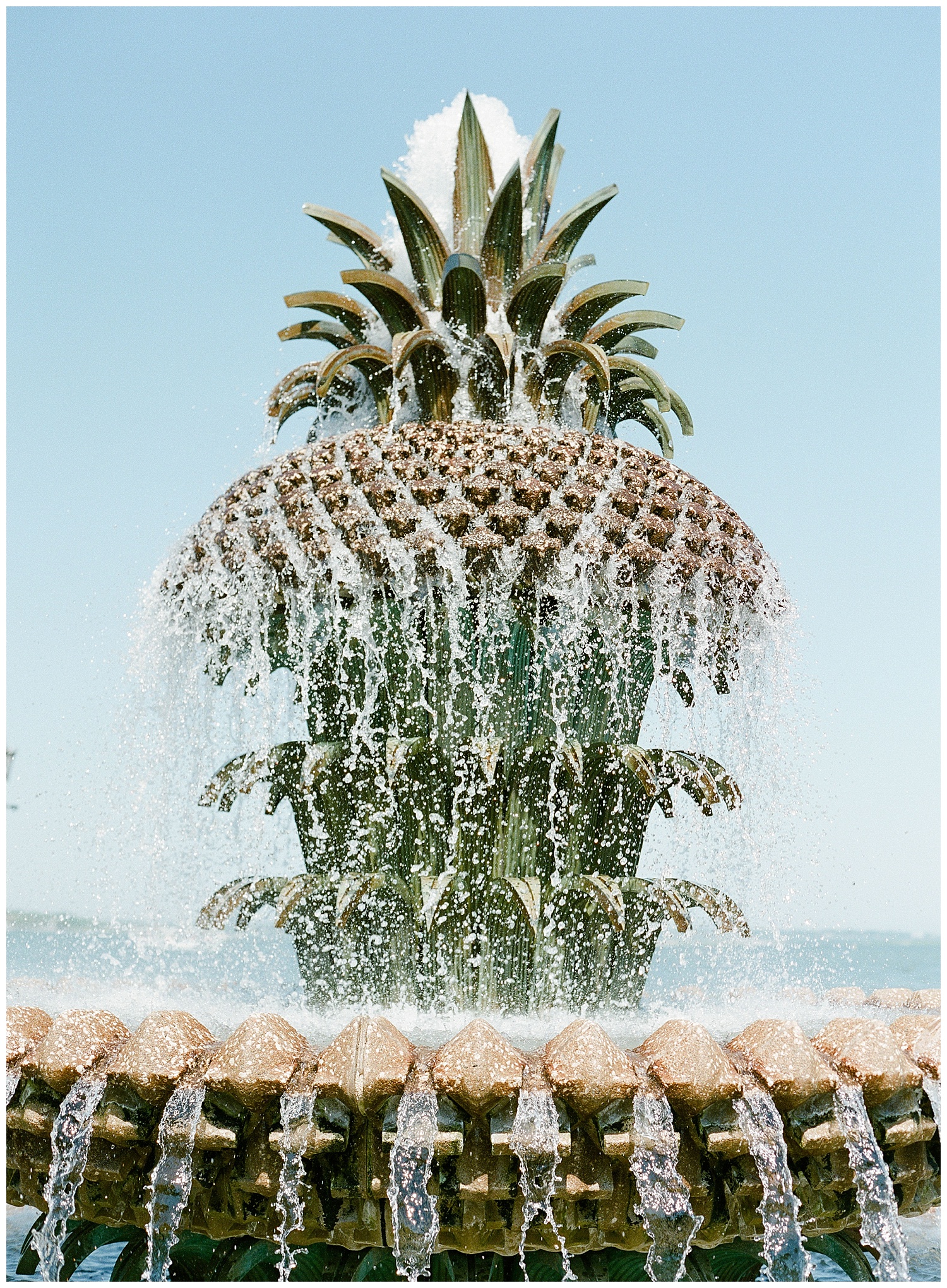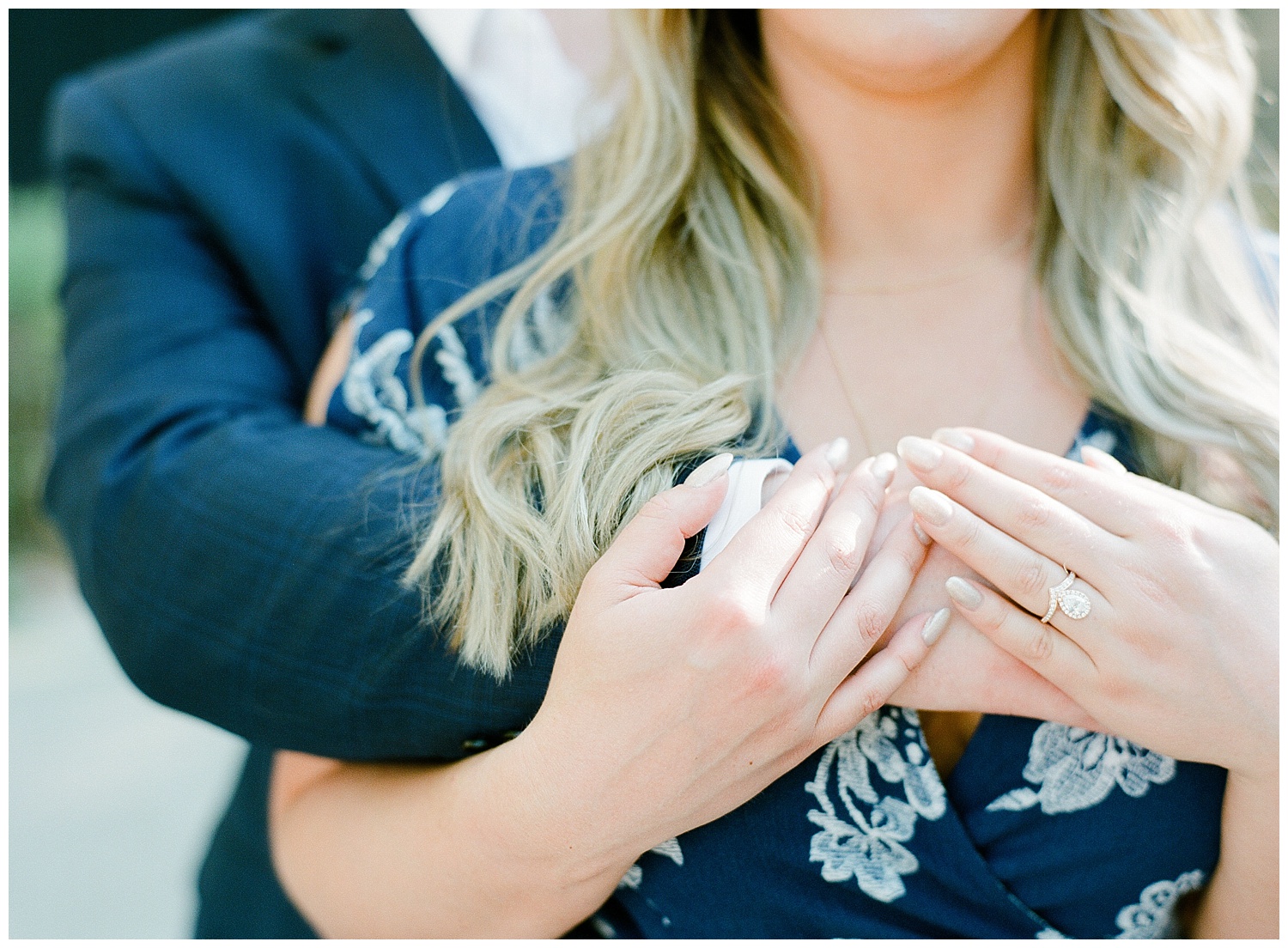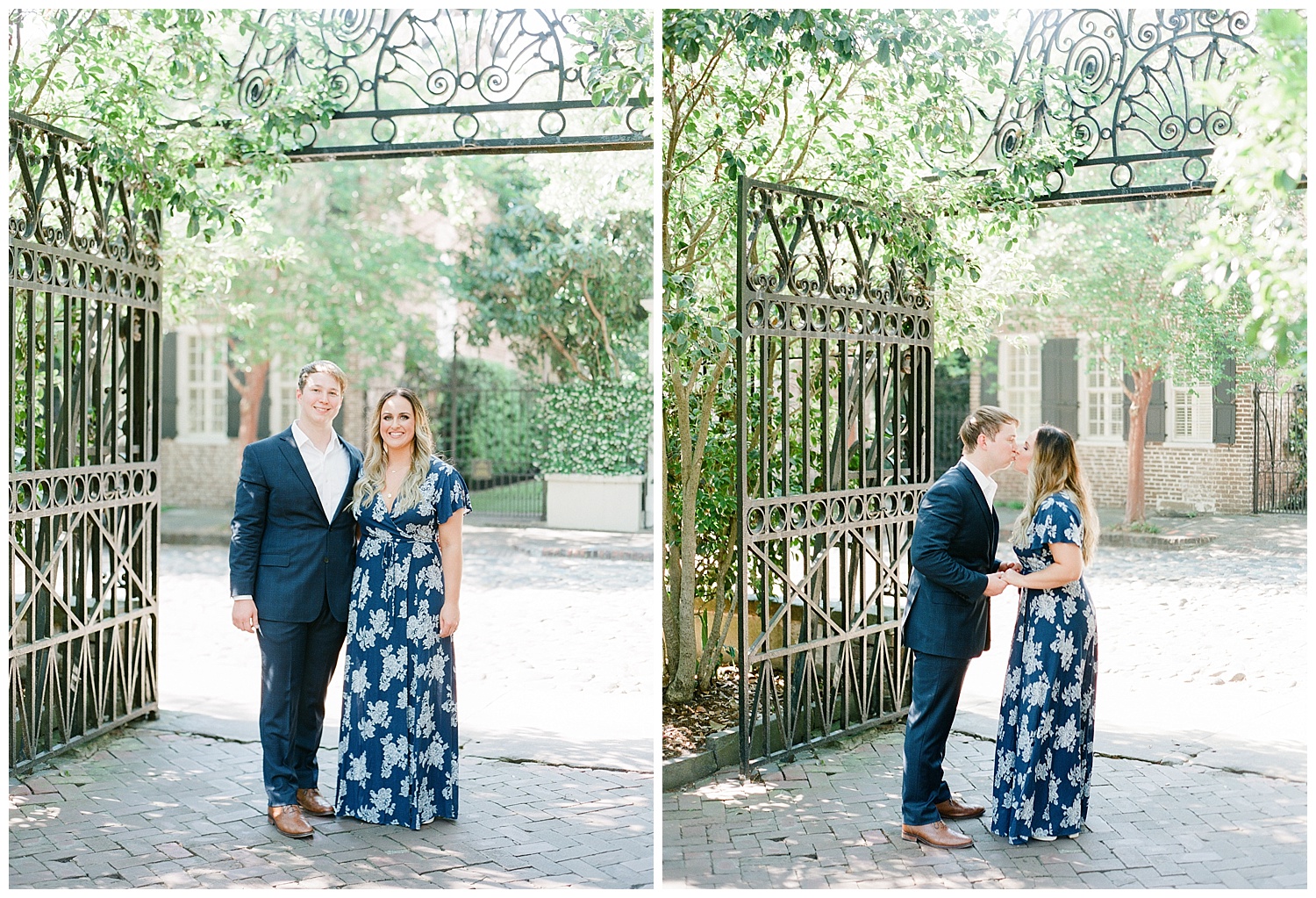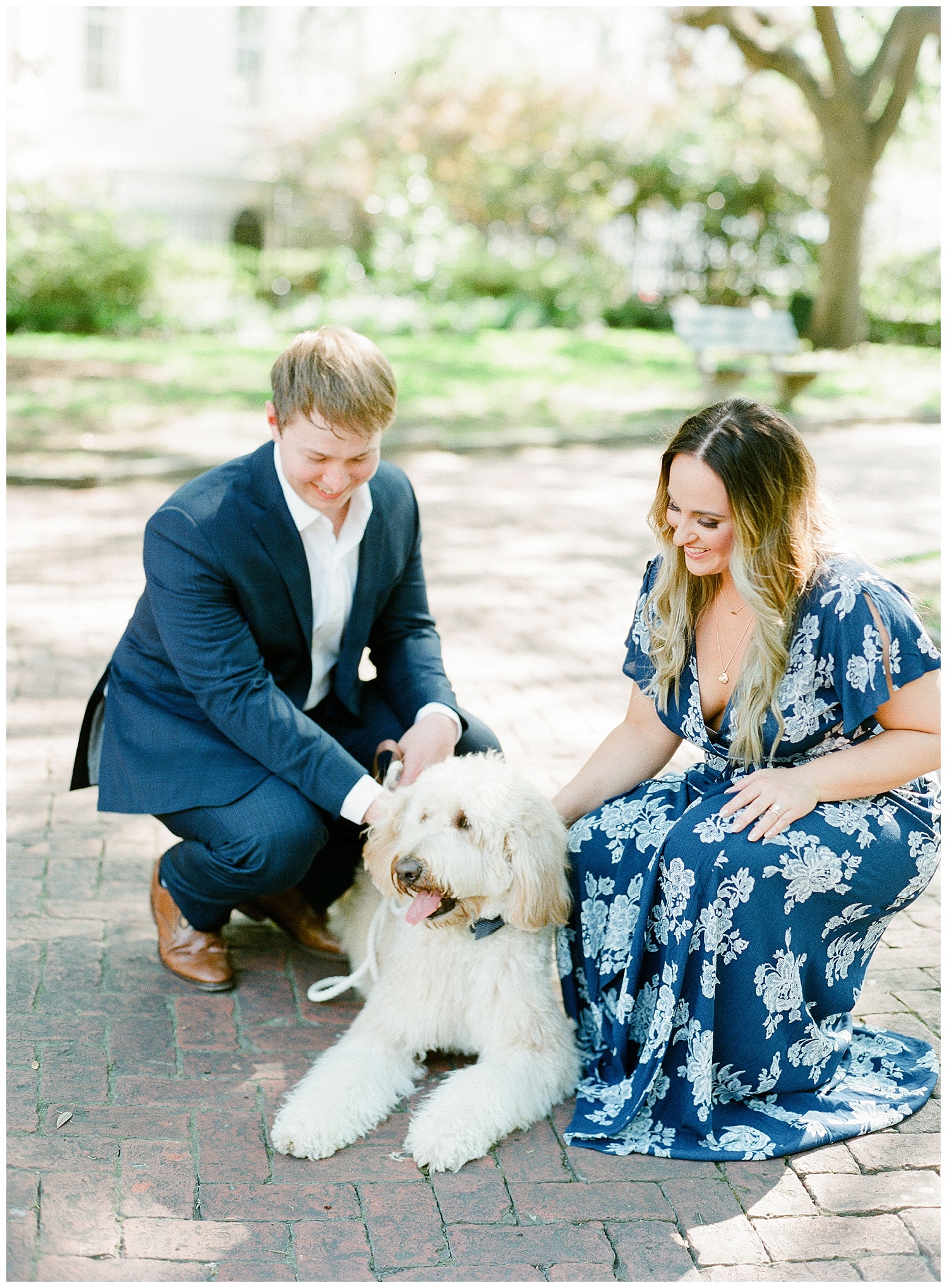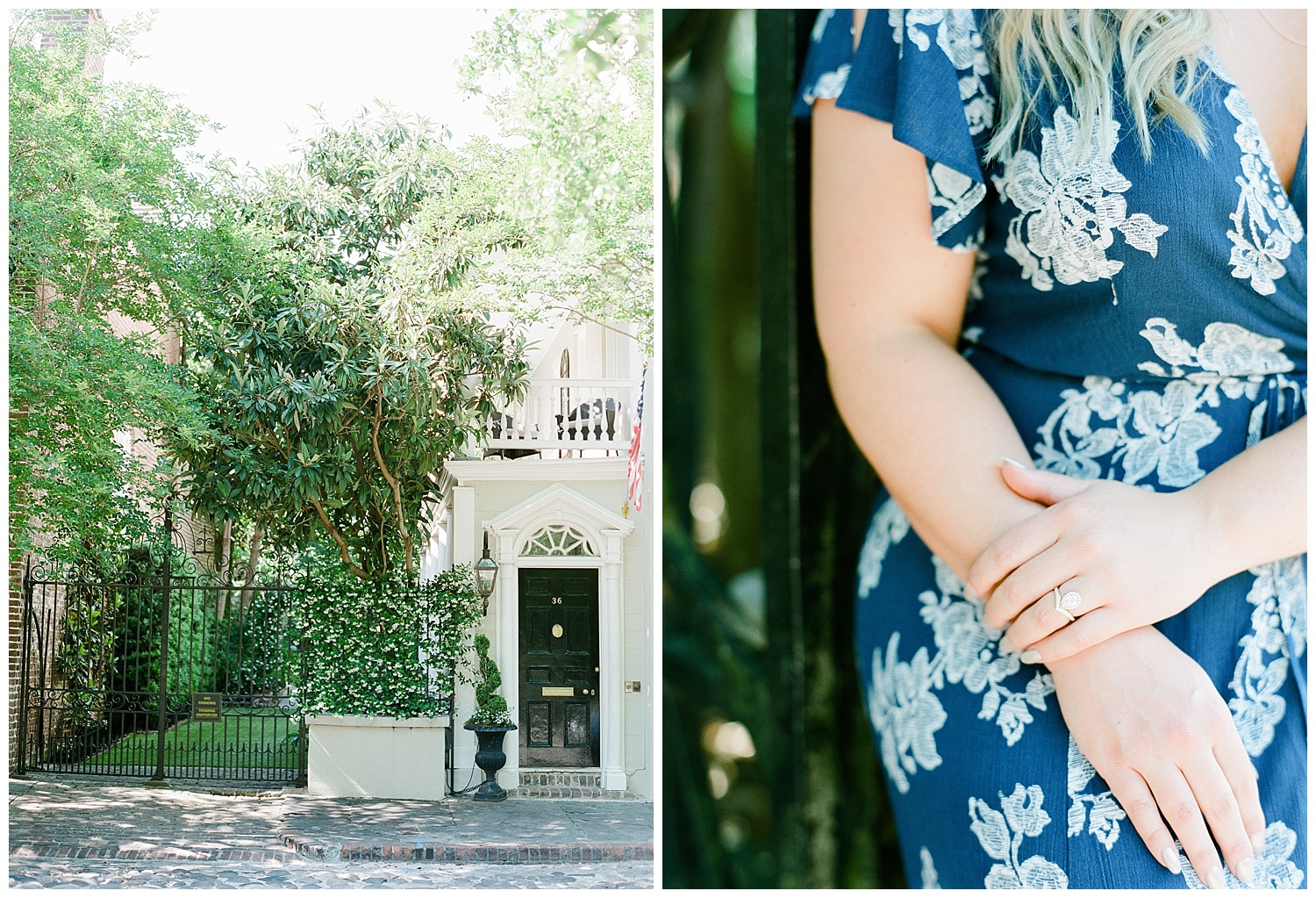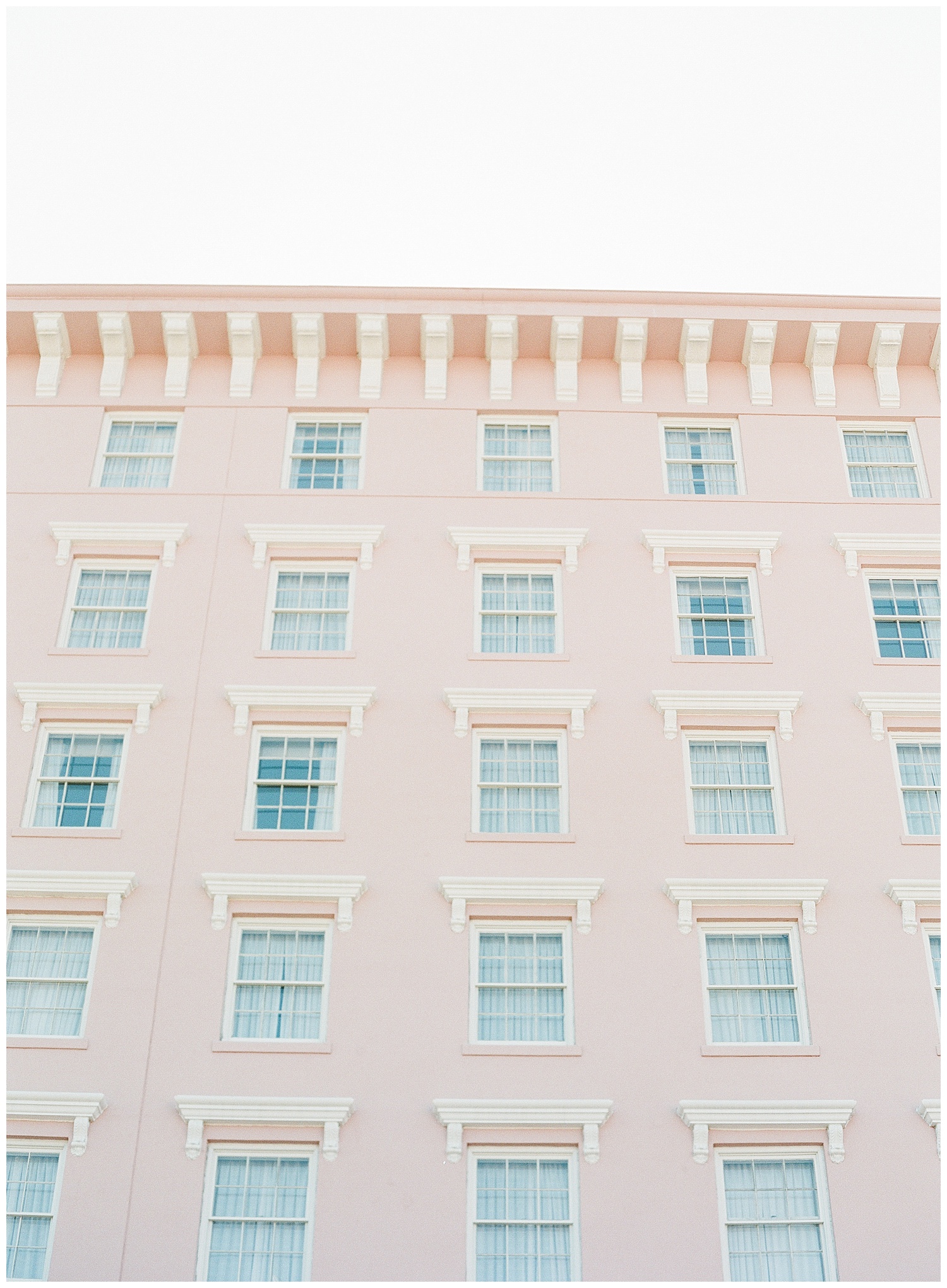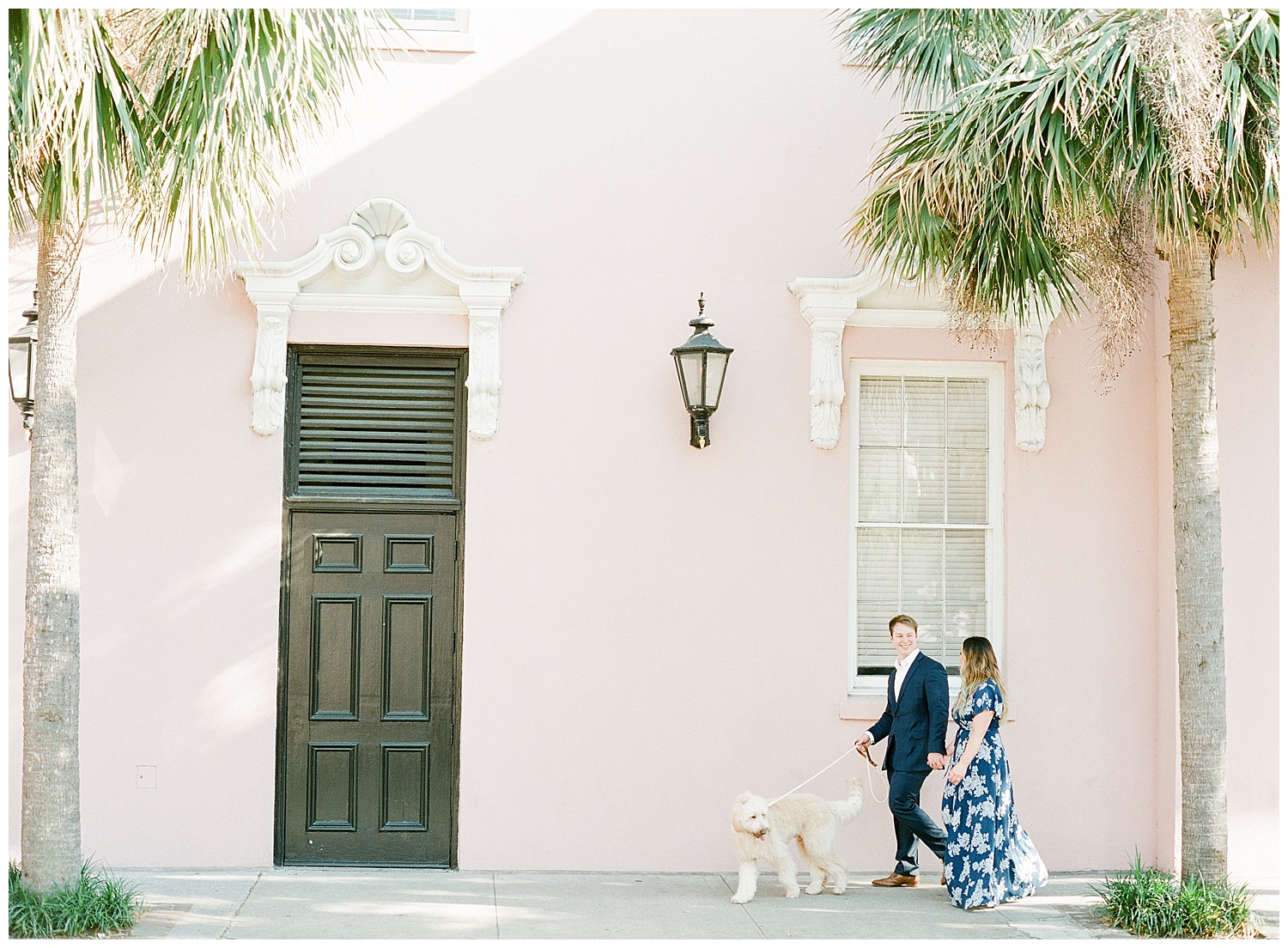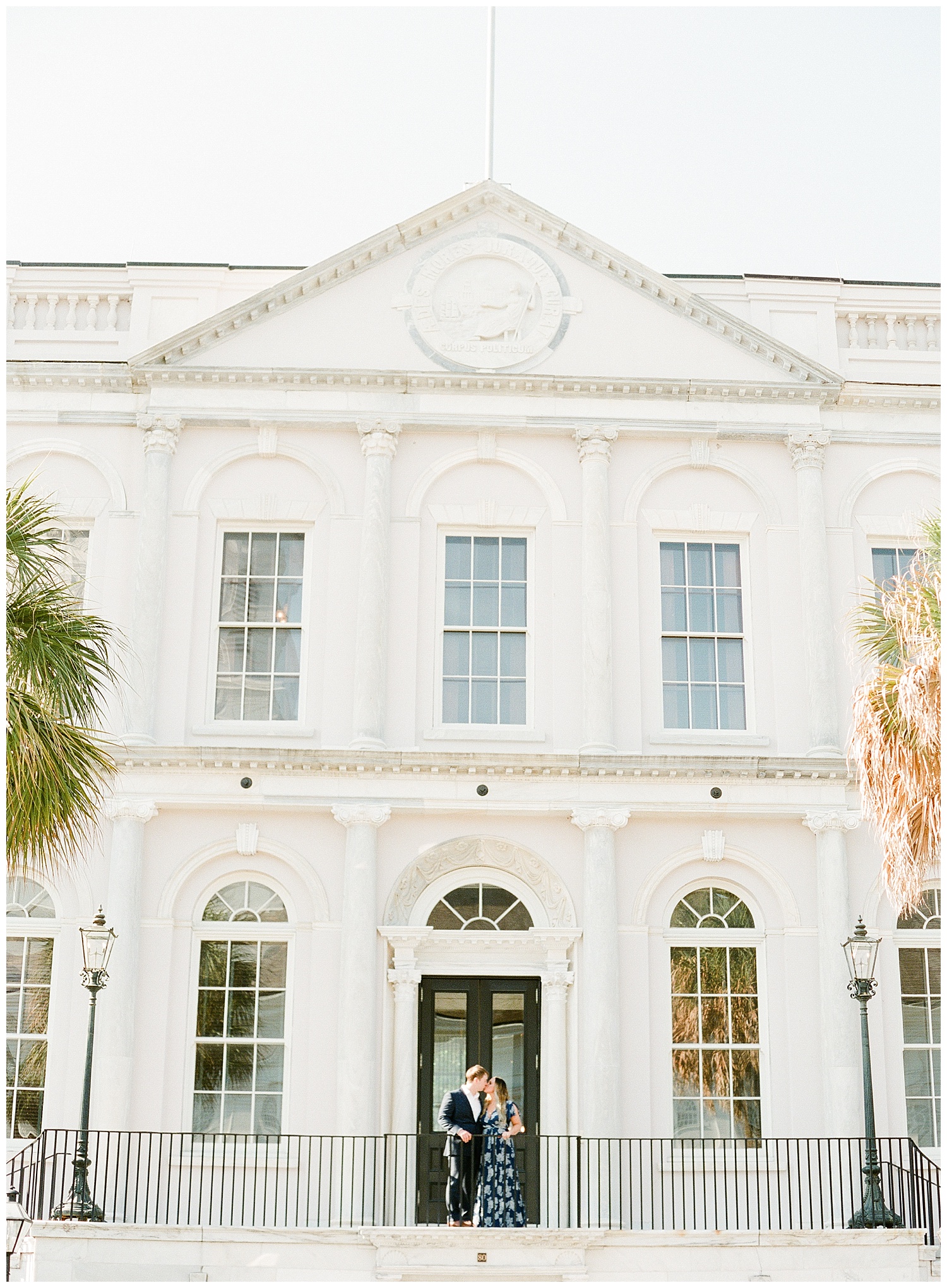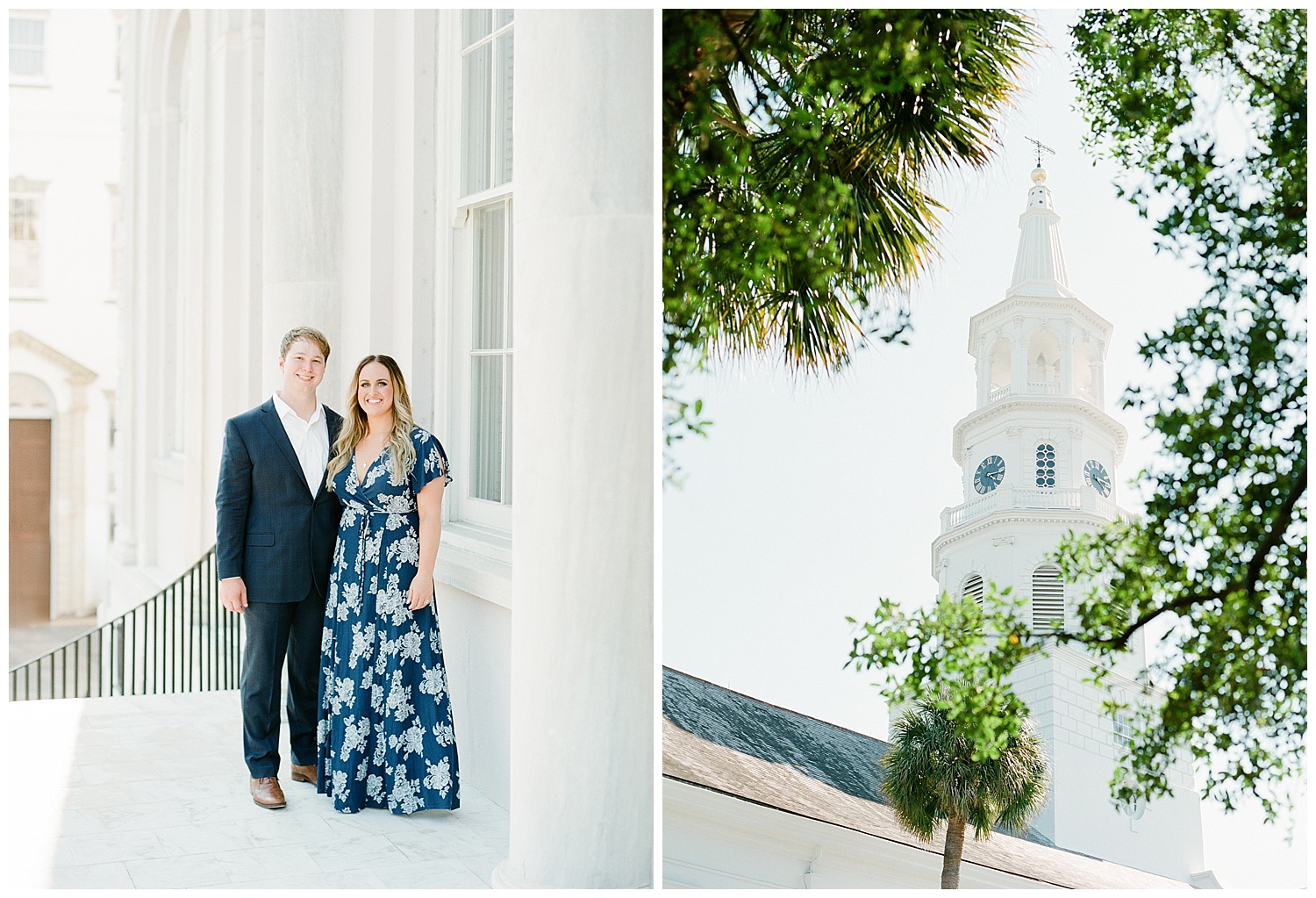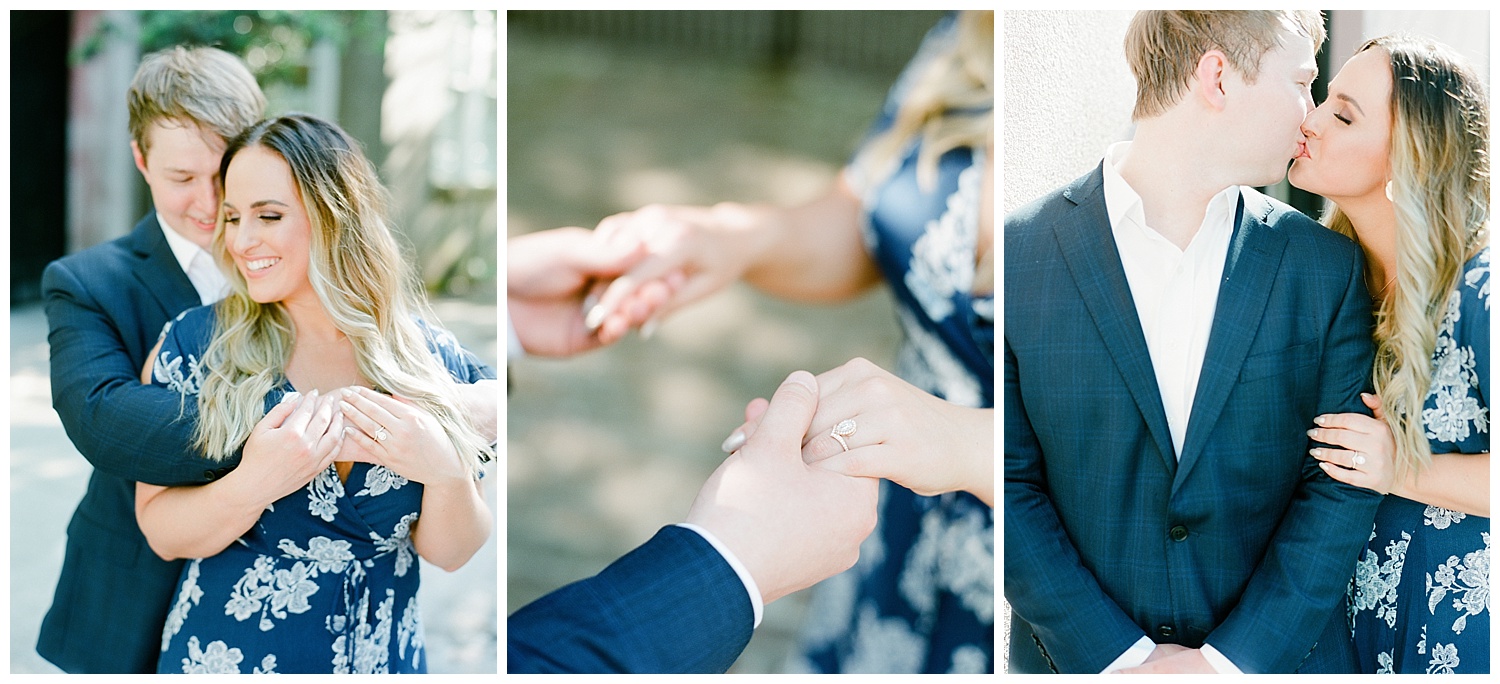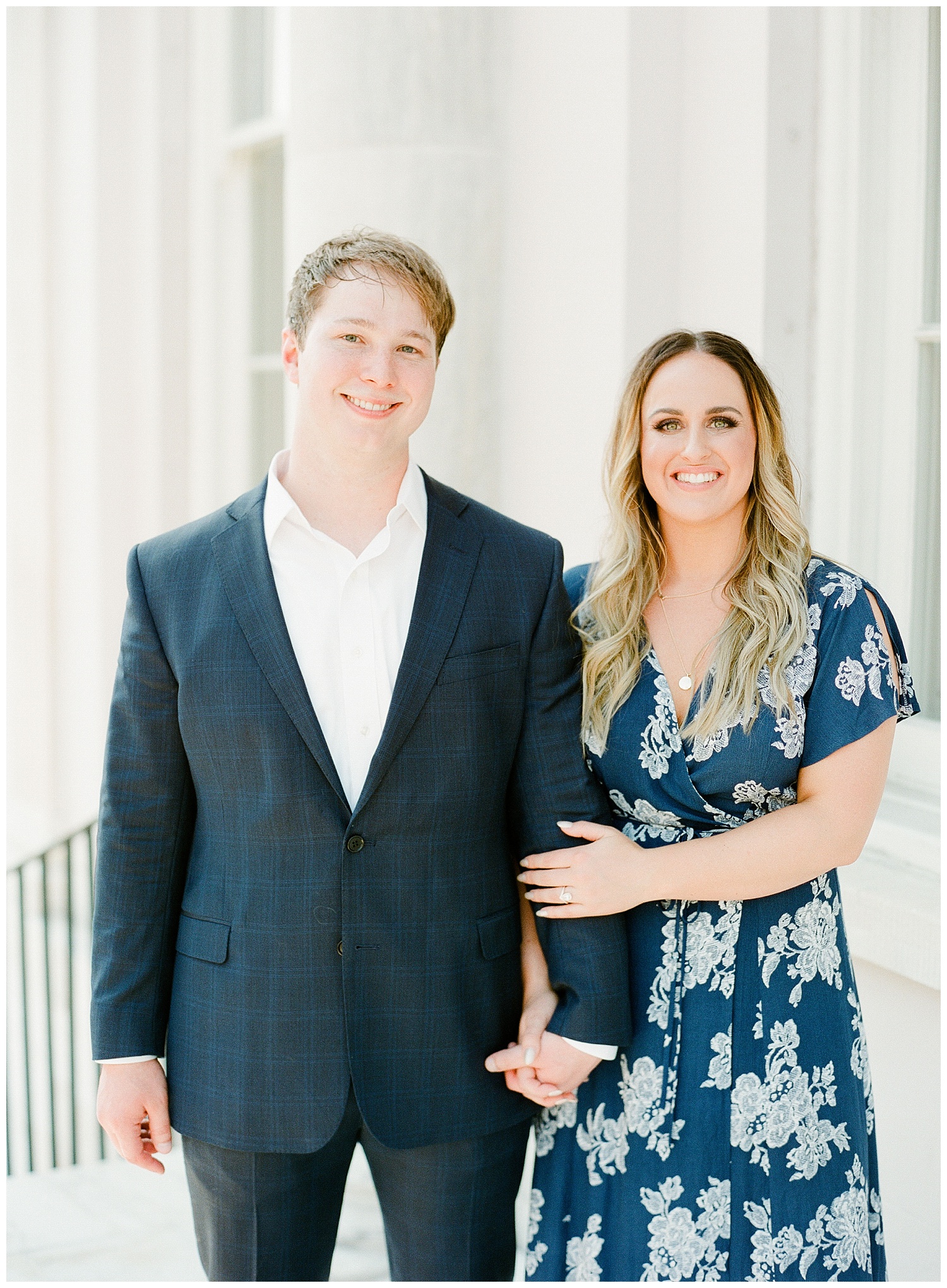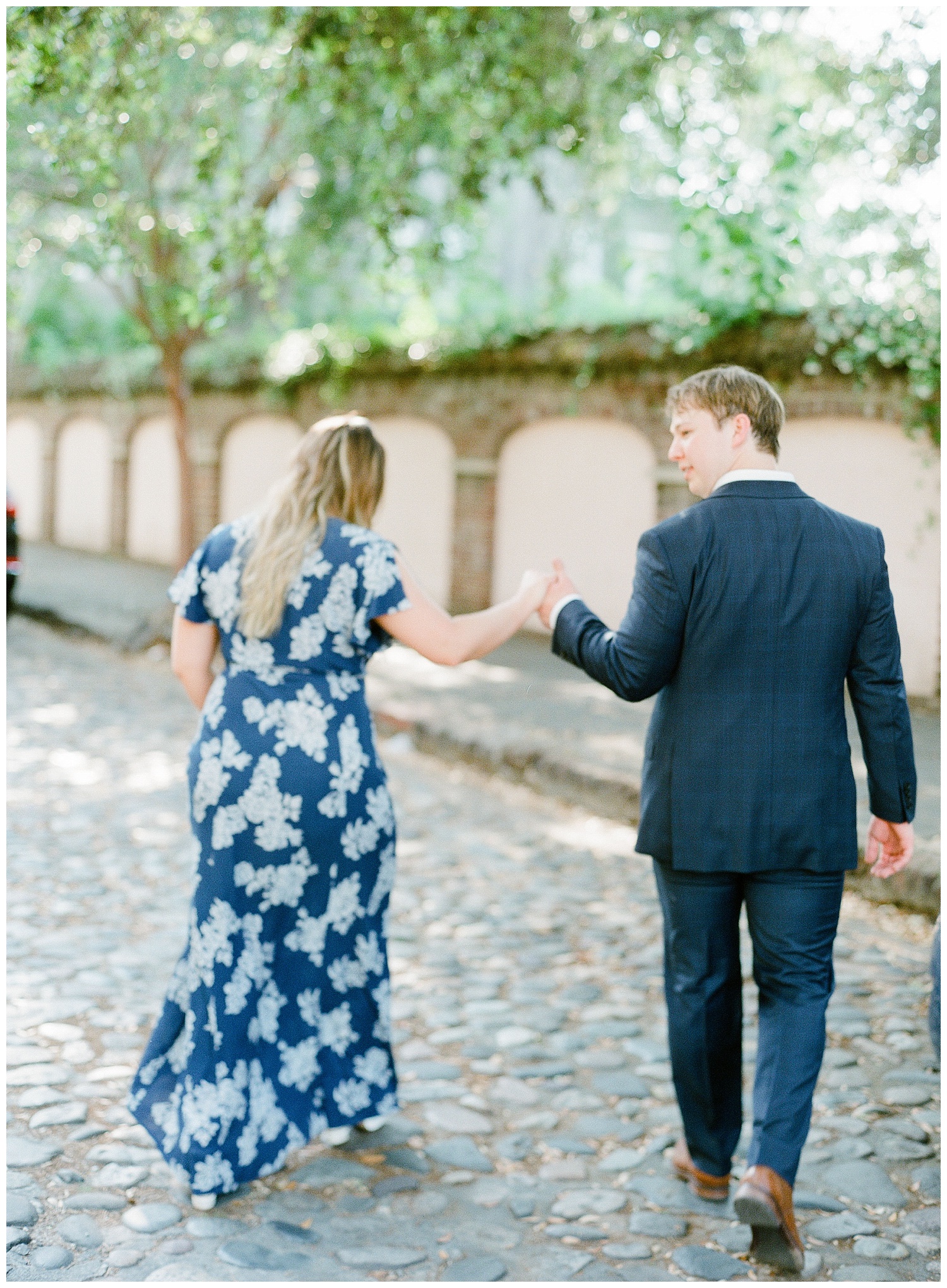 Images by The Happy Bloom