30 Jan

Big Day Puppy Lovin'

In a dog-loving city like Charleston where we take our pooches almost everywhere, it's no surprise pups have a special role in so many Big Days here. Besides the support your fur baby brings to the milestone, including your four-legged friend is guaranteed to add some serious cuteness to the day's photos (and perhaps some levity to the proceedings, too). Here to give you the best possible procrastination pause, ahem, we mean "wedding research moment," is a roundup of our favorite wedding pups from 2017.

Meet Luna. This precious pup—sporting a flower collar by Pretty Petals of Charleston— accompanied Jamie and Ross on their special day at Alhambra Hall and raised the cute factor through the roof.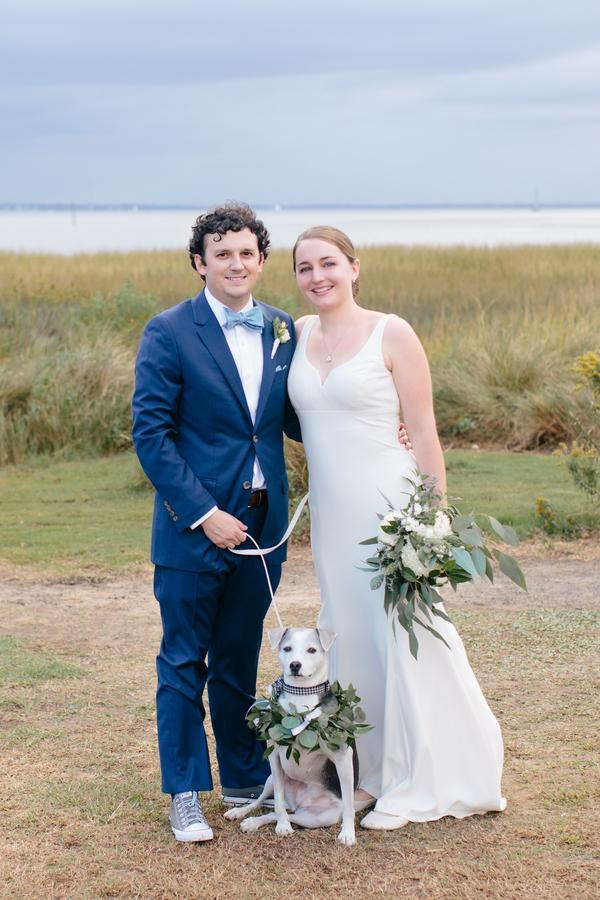 Couple's names: Jamie and Ross
Photographer: Riverland Studios 
Pup's name: Luna
Vendors (if applicable): Pretty Petals of Charleston
This couture-gown loving pup helped complete Lauren and Patrick's Big Day and helped them make some frame-worthy wedding photos. Turns out the pooch looks as stellar on white as the bride does in white!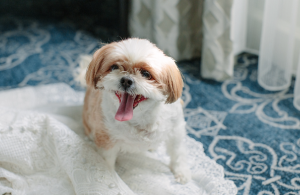 Couple's names: Lauren and Patrick
Photographer: Riverland Studios

Have you ever seen something so handsome? Celia and Spencer wanted their Big Day to be a black-tie event; the dress code apparently included this stud!
Couple's names: Celia and Spencer
Photographer: Aaron & Jillian Photography
Wesley and Lansing's special day was certainly made more special with their adorable "ring dog," who not only did an excellent job ring bearing, but also did a stunning job of rocking that navy blue bowtie.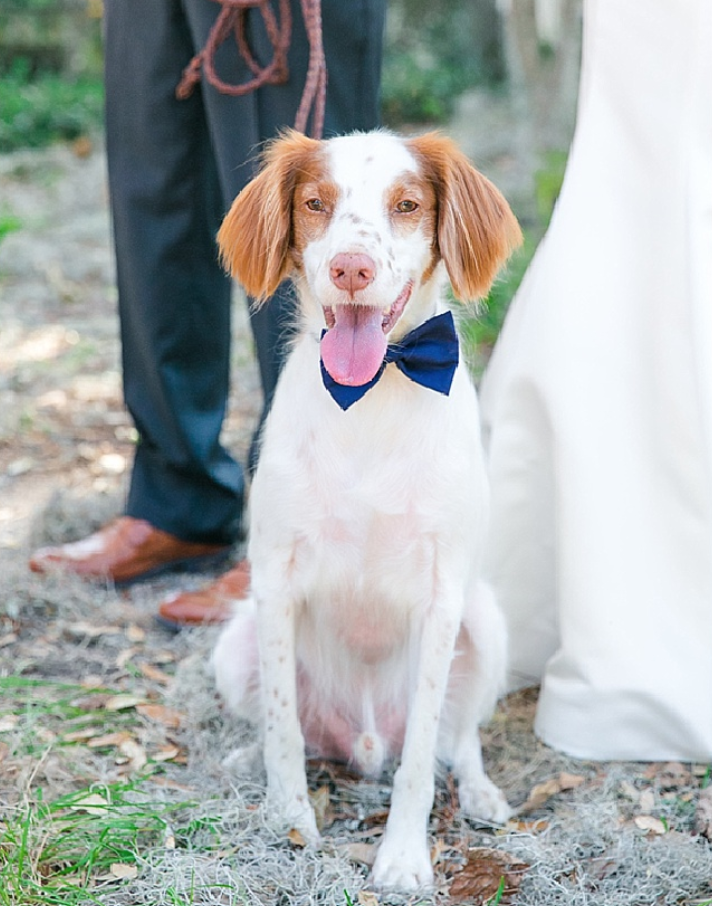 Couple's names: Wesley and Lansing
Photographer: Dana Cubbage Weddings
Vendors: JoS. A. Bank

This sweet pup sported a gorgeous flower collar that perfectly matched bride Chelsea's bouquet; both pieces were lovingly crafted by Flower Shop Charleston.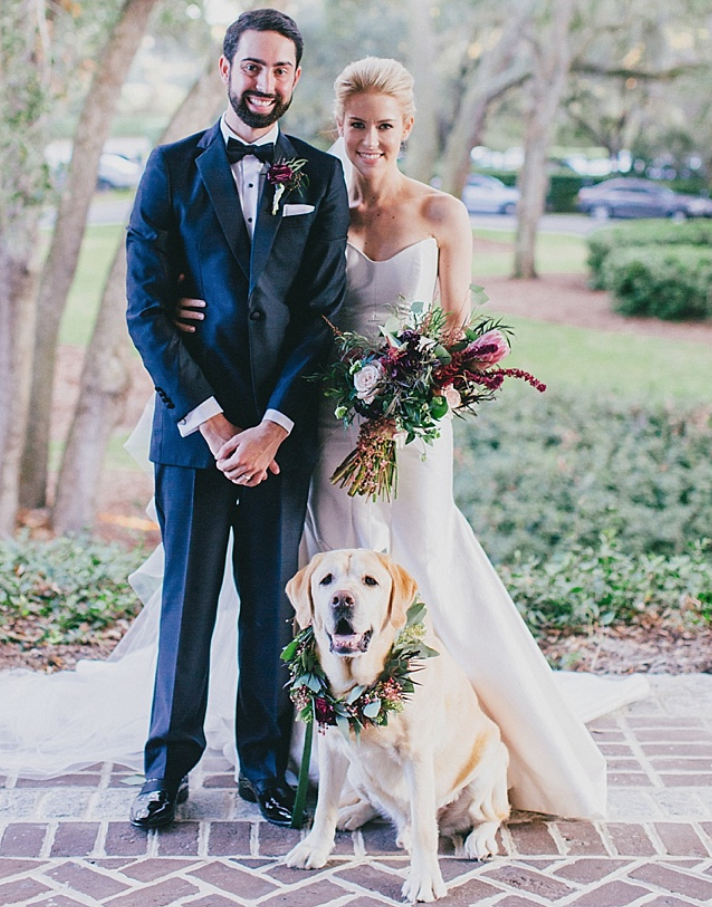 Couple's names: Chelsea and Andrew
Photographer: Manor Studios 1848
Vendors: Flowershop Charleston
This handsome boy wore his own "something blue" when he walked down the aisle at his owners' wedding.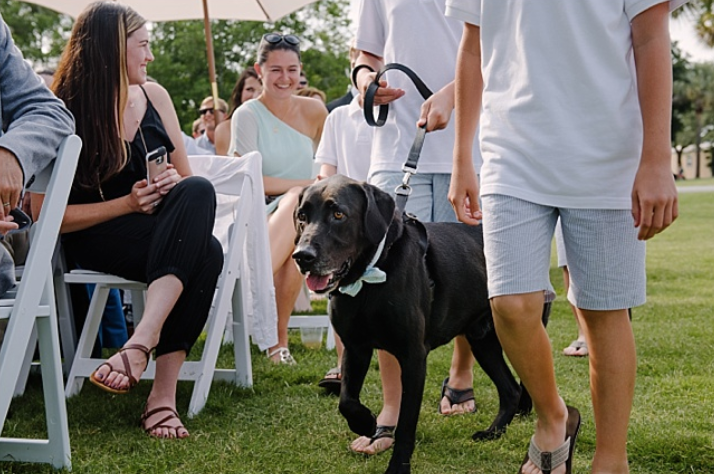 Couple's names: Anna and Alex
Photographer: Studio Adele
For Laura and Bucky, having Boone and Charlie, one of many connections that brought the couple together, at their Big Day was a must.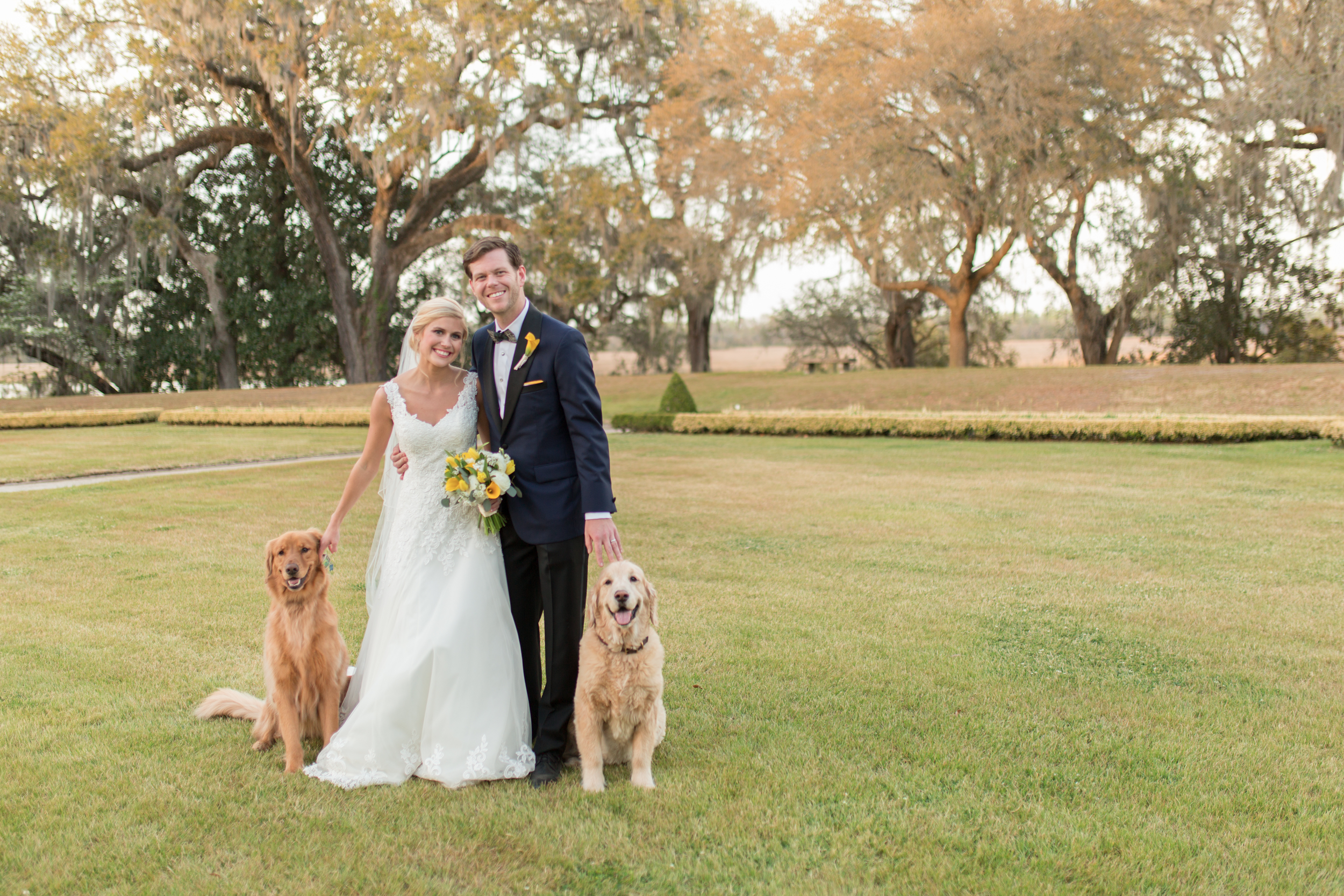 Couple's names: Laura and Bucky
Photographer: Anne Rhett
Pup's name: Boone and Charlie
Maria and Noam certainly win the contest for having the cutest ring bearer we've seen in a while. (We're not sure what we love more—his getup or his name, Falafel!)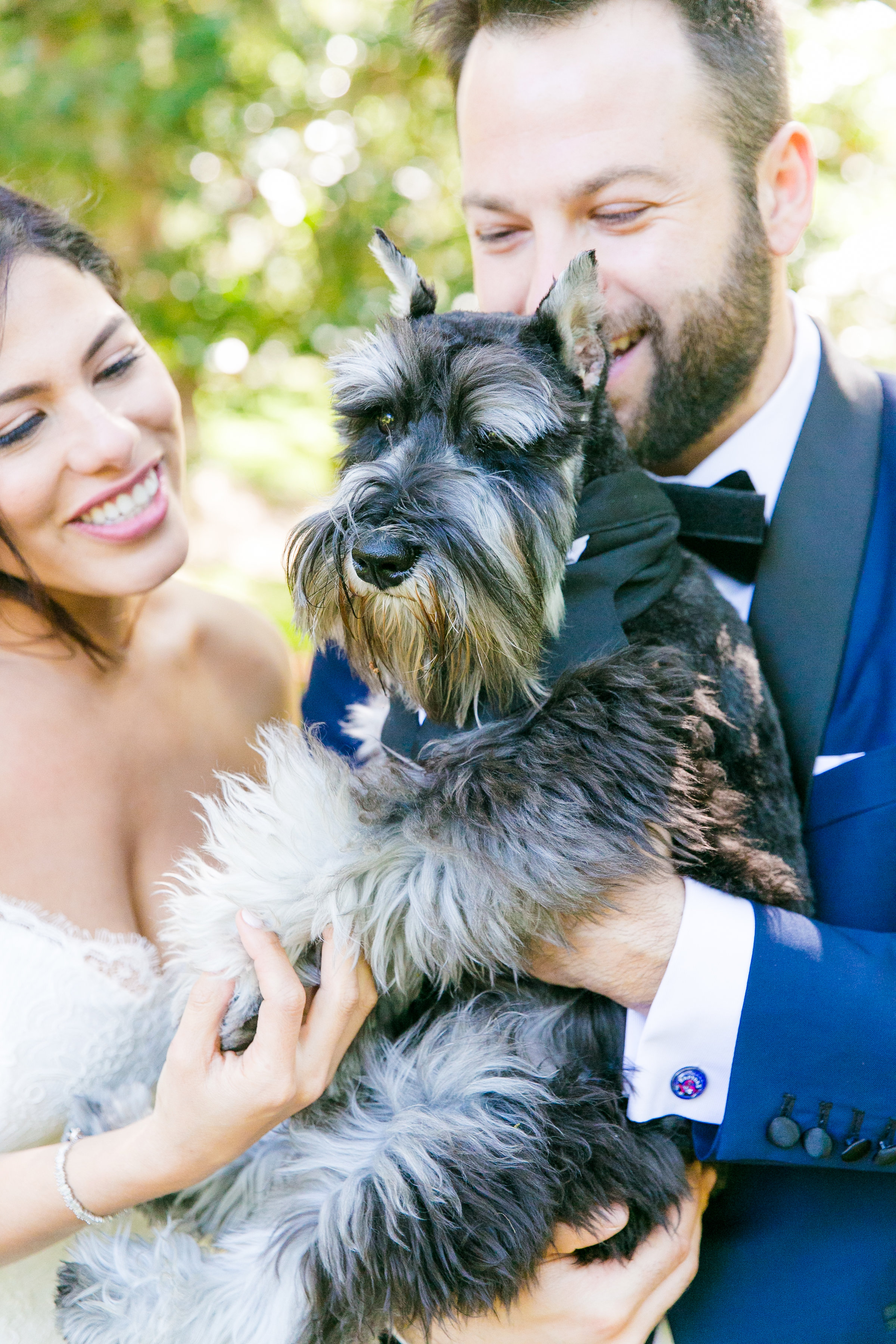 Couple's names: Maria and Noam
Photographer: Dana Cubbage Weddings
Pup's name: Falafel
This handsome big fella wins our vote for manliest look while wearing a floral collar at a Charleston wedding. The head-turning pooch starred alongside Allison and Matt on their Big Day while wearing a creation from Pretty Petals of Charleston.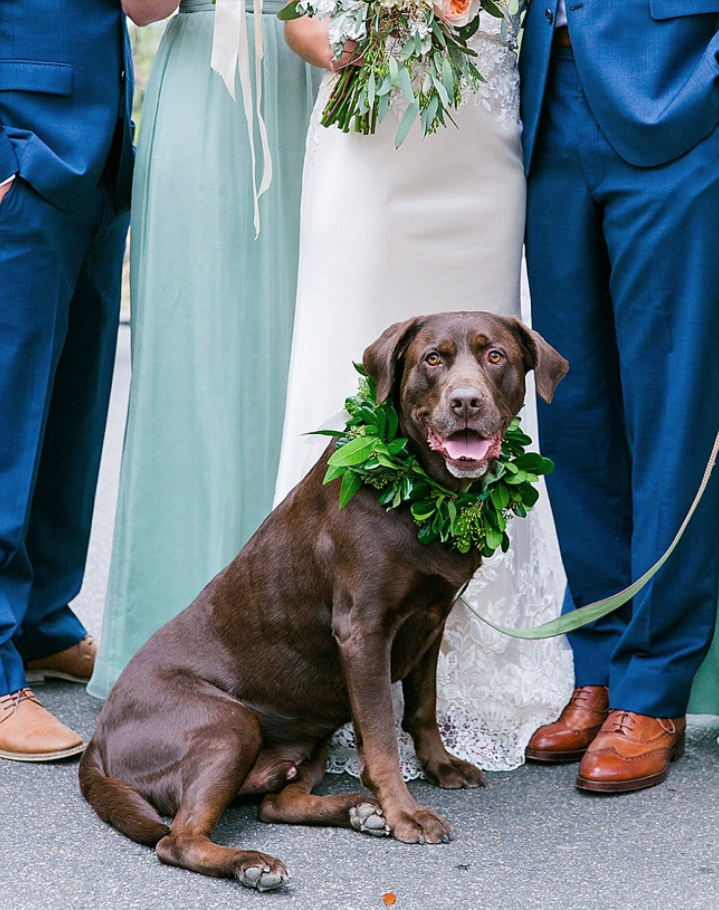 Couple's names: Allison and Matt
Photographer: Dana Cubbage Weddings
Vendors: flowers: Pretty Petals of Charleston
This beautiful pup loves the camera almost as much as the camera loves this pup! Her beautiful rose arrangement was by Wimberly Fair Designs. (Humans, take note: Wimberly makes all sorts of wearable floral pieces for people, too.)
Couple's names: Carey and Douglas
Photographer: Captured by Kate Photography
Vendors: Wimberly Fair Designs