Promotions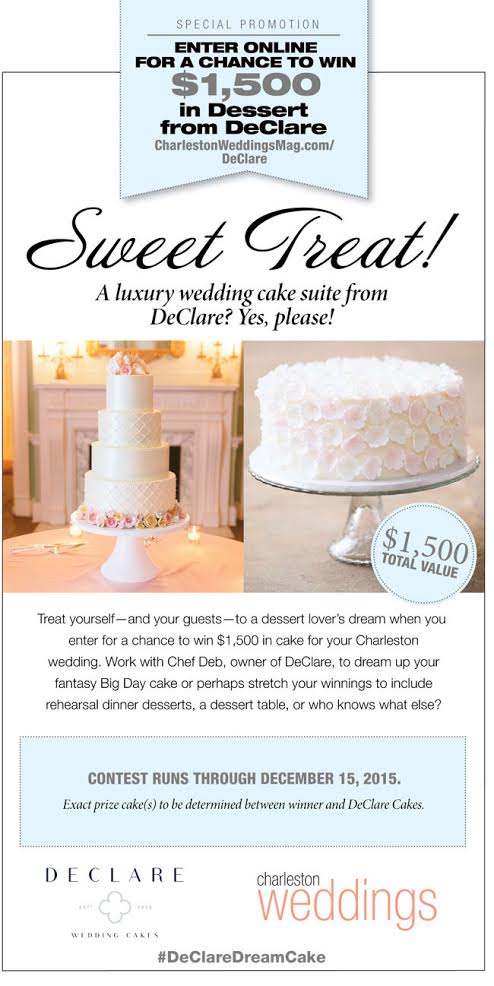 No purchase necessary.
For your chance to win a DeClare Dream Dessert Giveaway, please fill out the form below.
 http://charlestonweddingsmag.com/content/the_declare_dream_cake_giveaway
Contestants can also enter via Instagram.
For Instagram entries, simply:
1. Post an image of of your dream dessert.
2. Tag the image with #DeClareDreamCake, @CharlestonWeddings, AND @DeclareCakes.
3. Follow both @CharlestonWeddings AND @DeclareCakes
You're welcome to post to your heart's content and enter as many times as you wish here on our site, too. The winner will be selected at random from the entries.