Let me just say that I wish every bride could have that peace of mind for her happy occasion as the lovely Brie did for her big day! This destination DIY bride truly had everything under control (with the help of Tiger Lily Weddings) to make the wedding day of her dreams come true. Magnolia Plantation and Gardens was the perfect setting for couples' nuptials. The happy pair wanted music to guide their guests through the wedding as a soundtrack that represented David and Brie in an atmosphere that was relaxed and sophisticated. The garden backdrop and the towering live oaks came to life with the sounds of classical guitar, contemporary jazz, and acoustic melodies on the Spanish guitar, all working in concert to create a carefree and worldly vibe – and a packed dance floor through out the evening under the stars.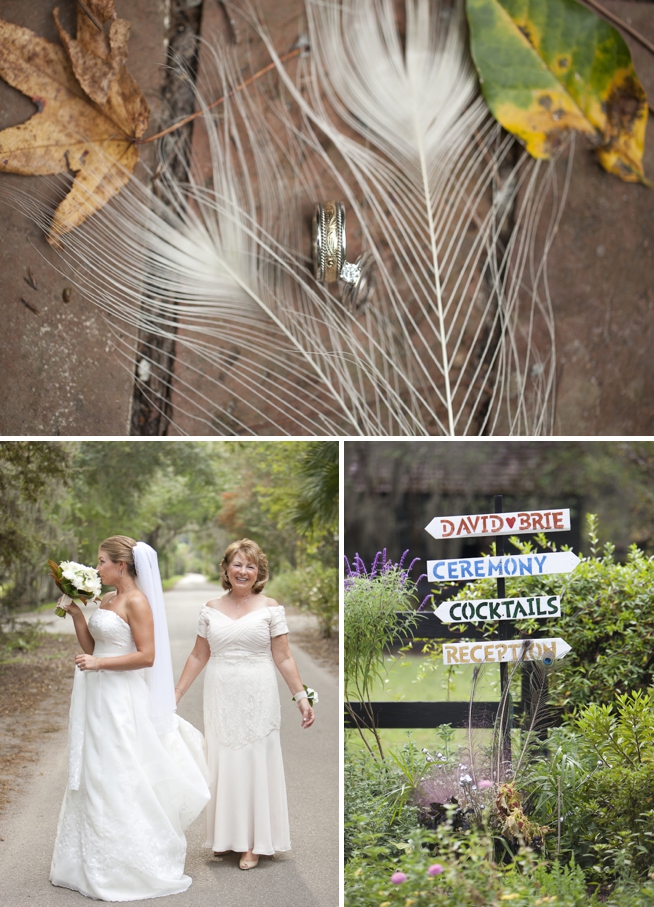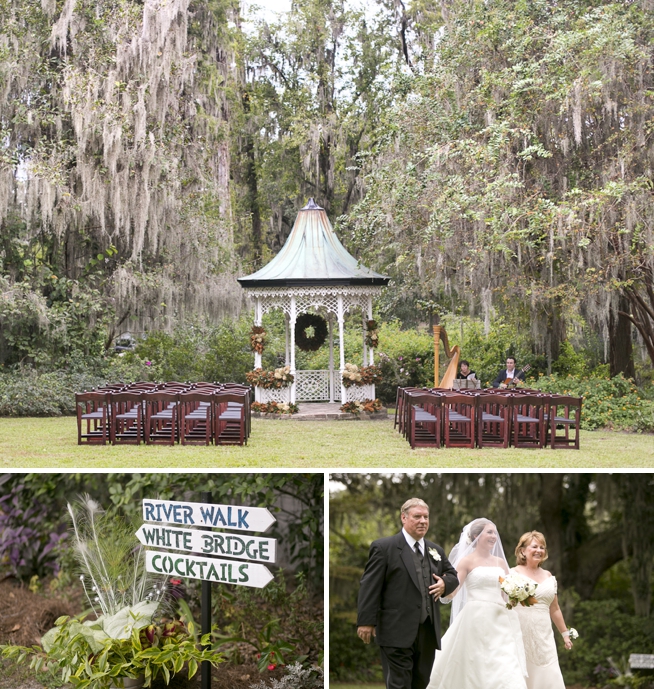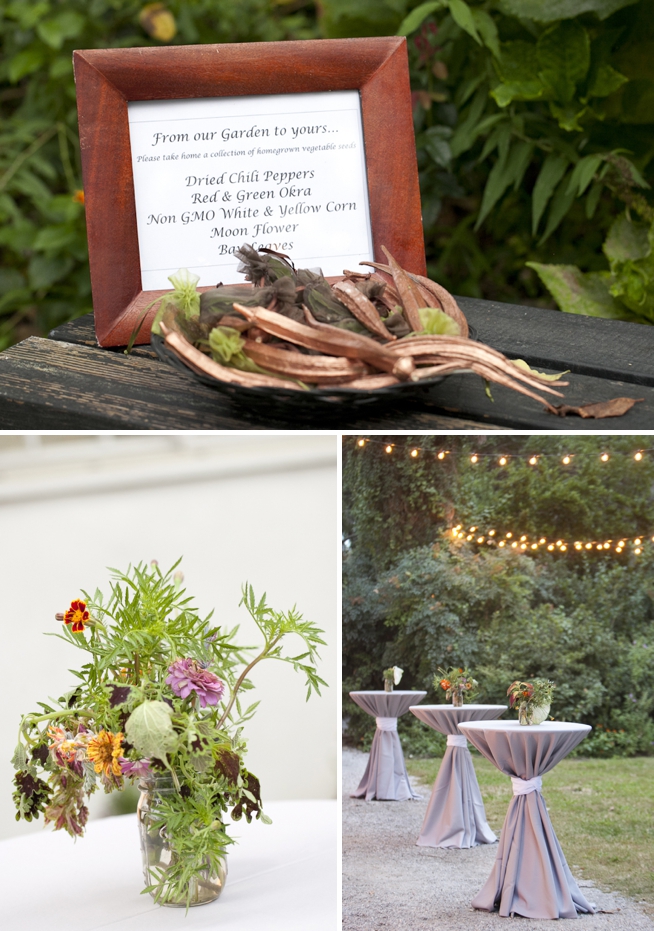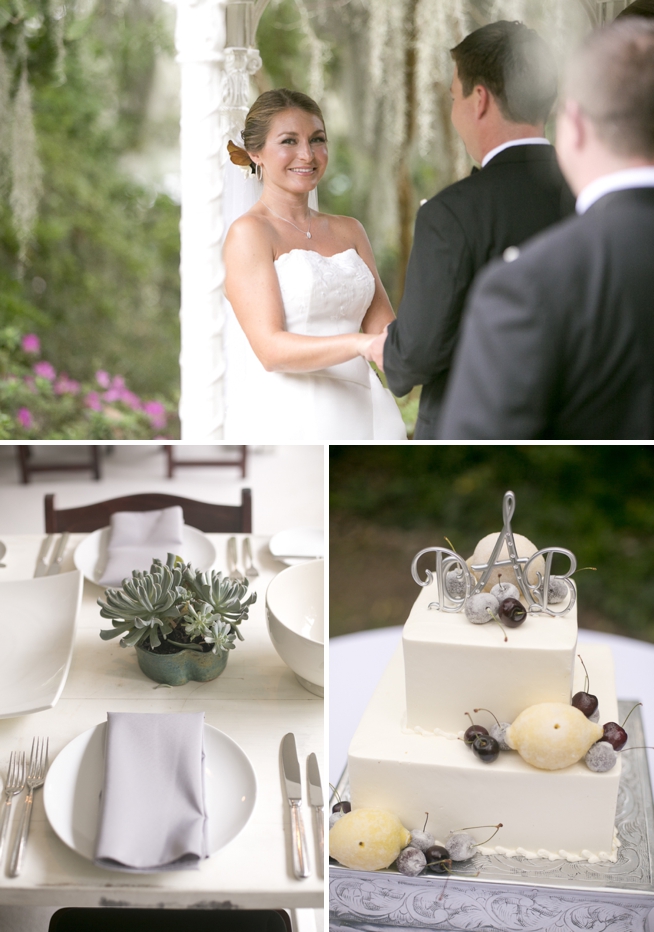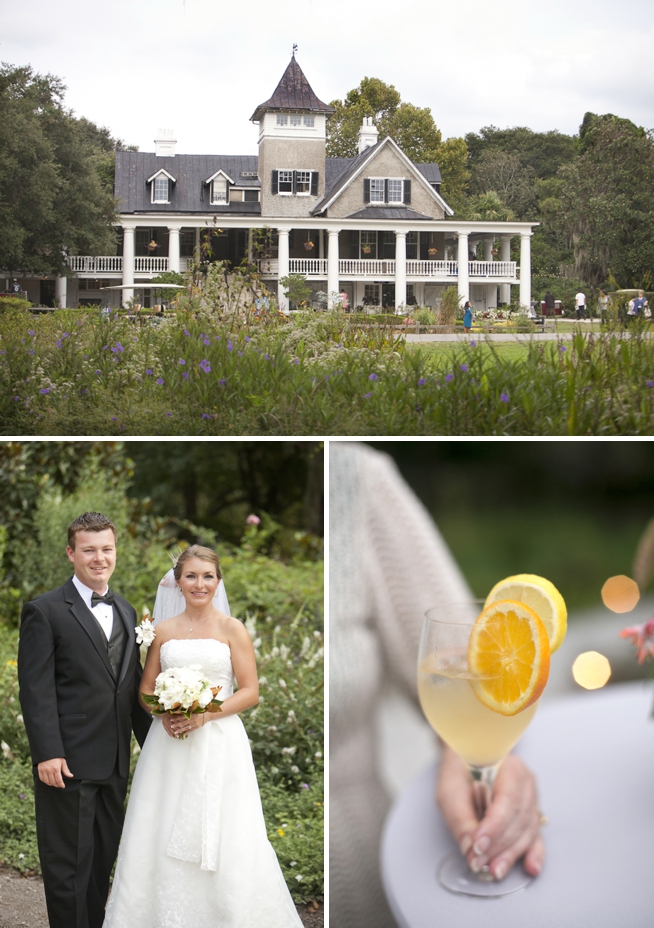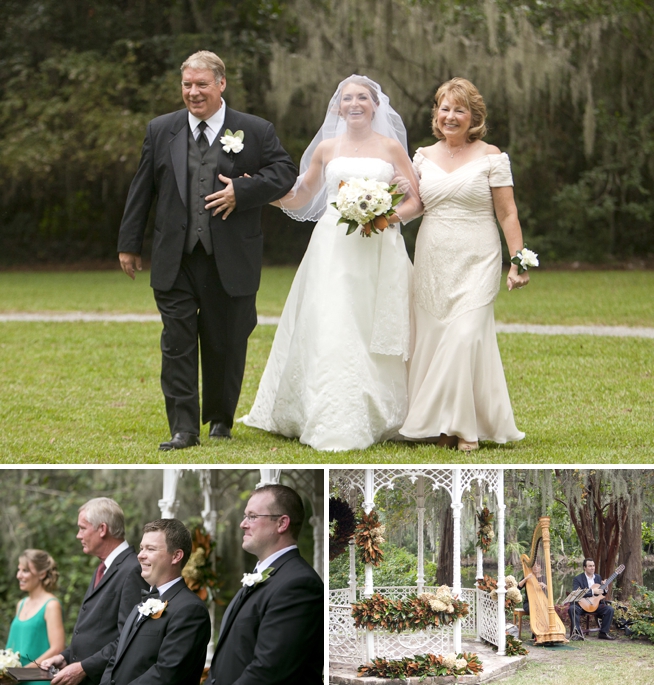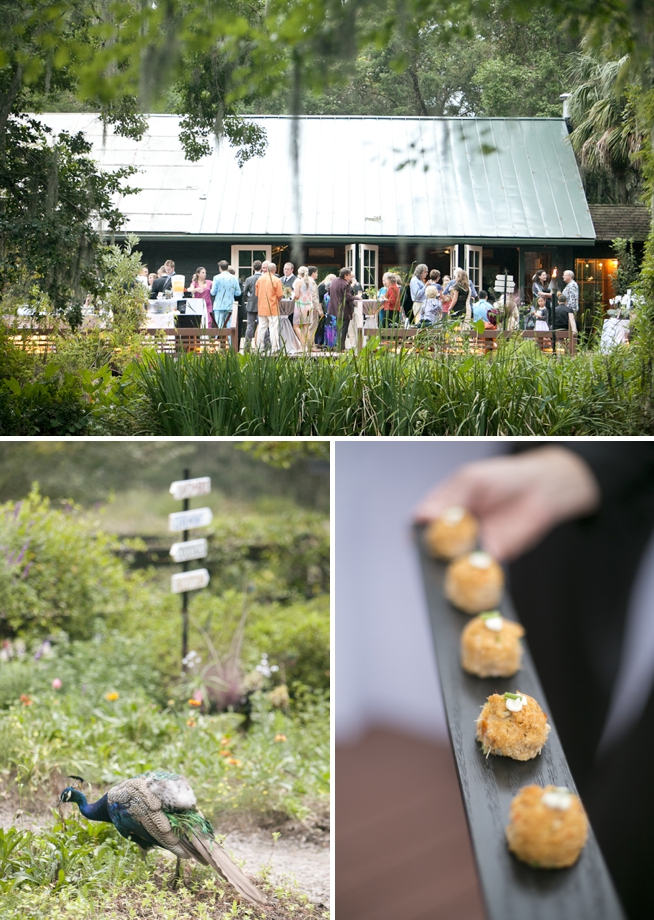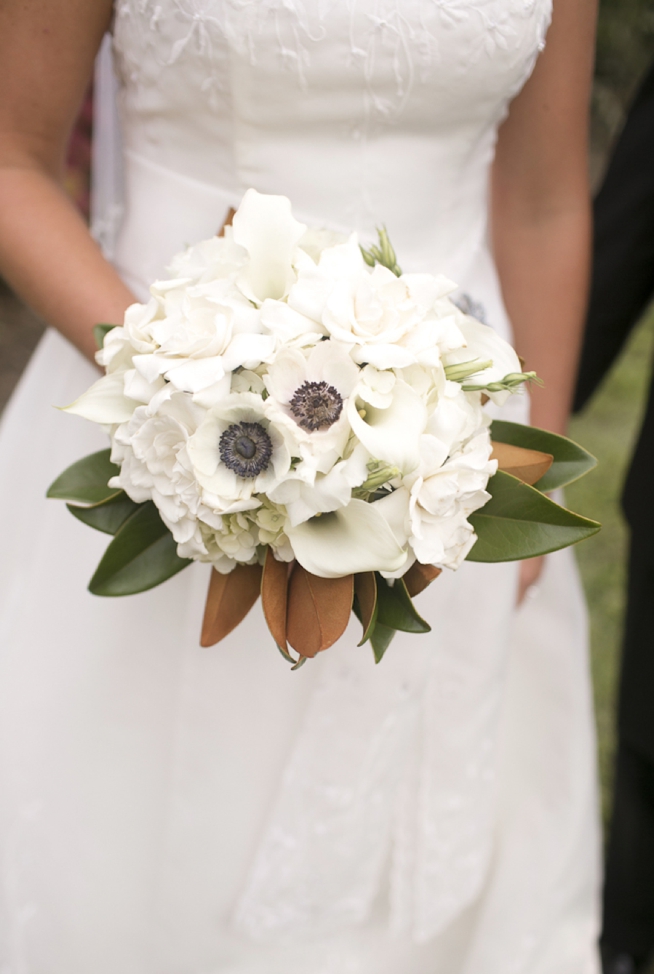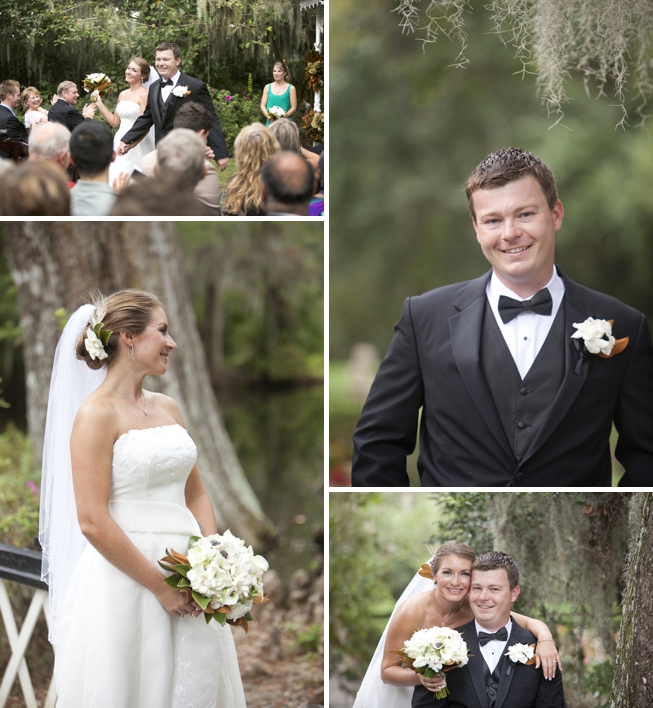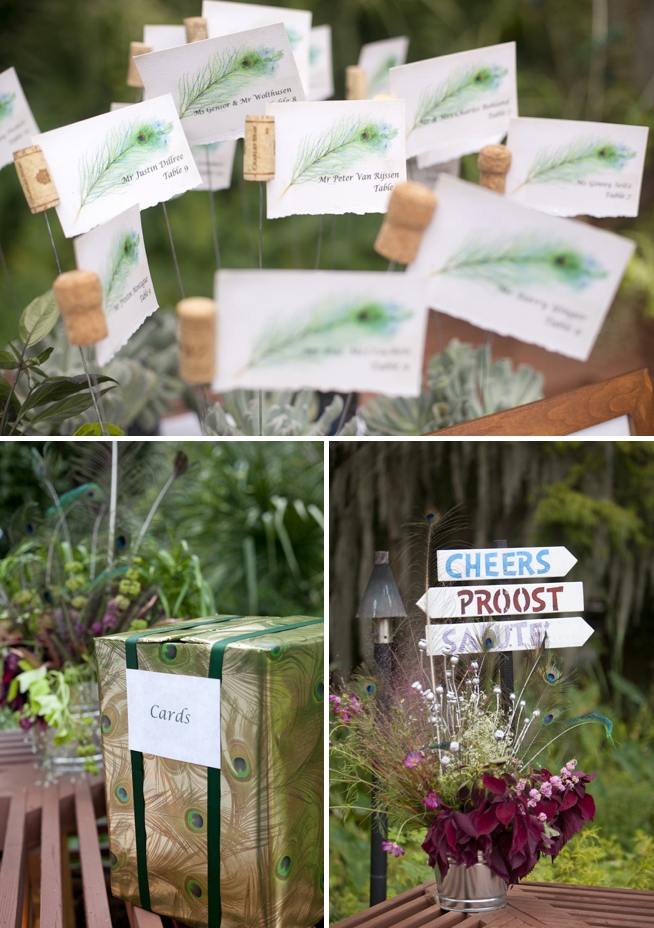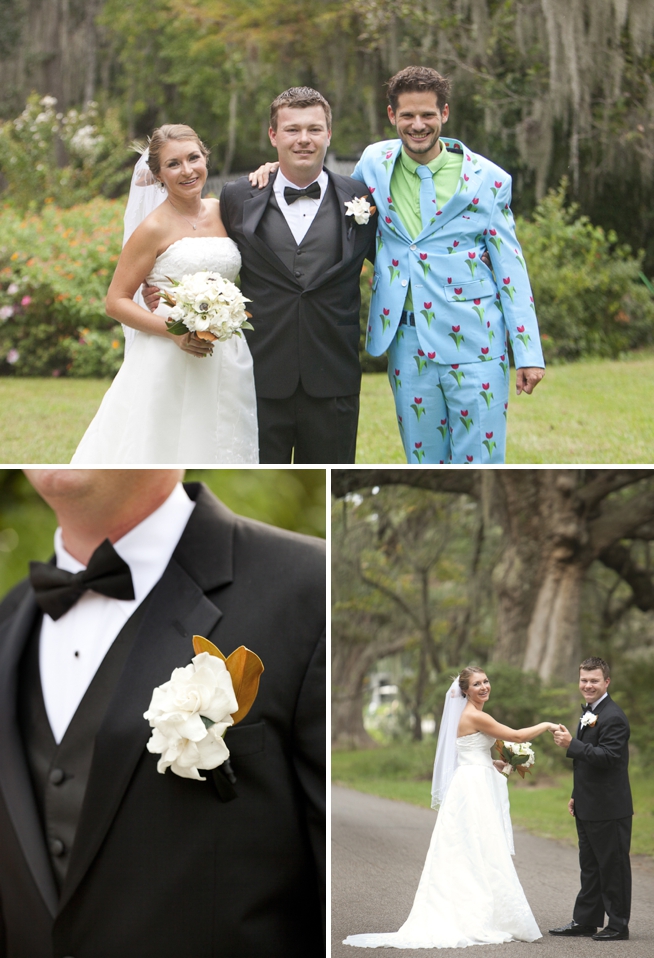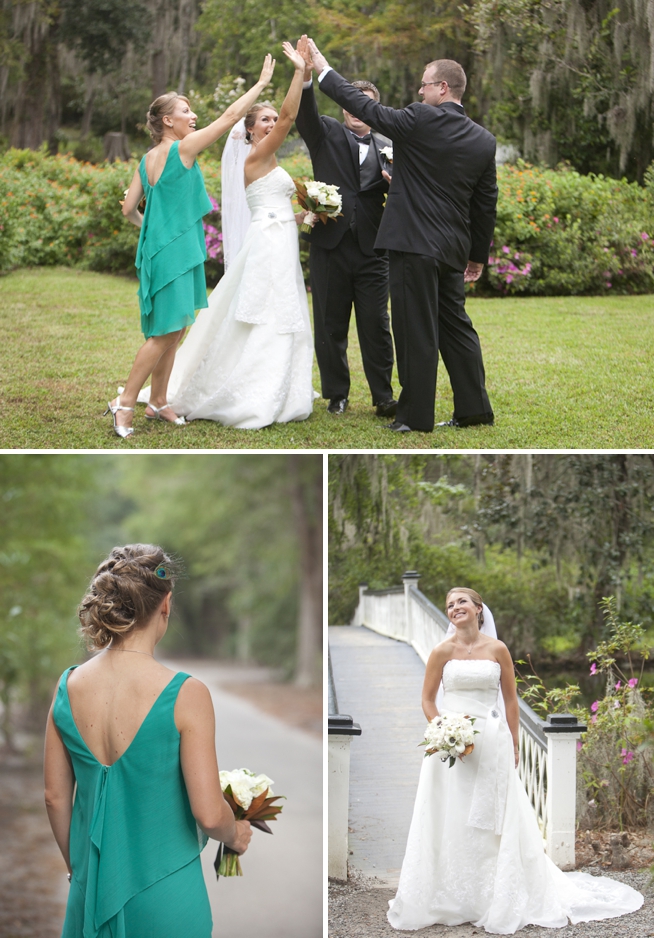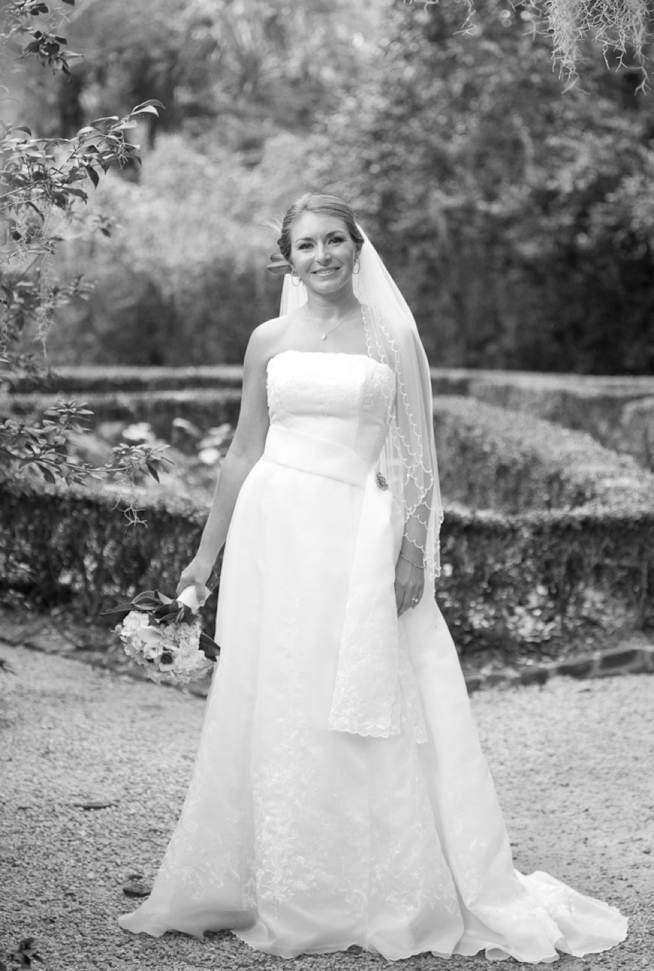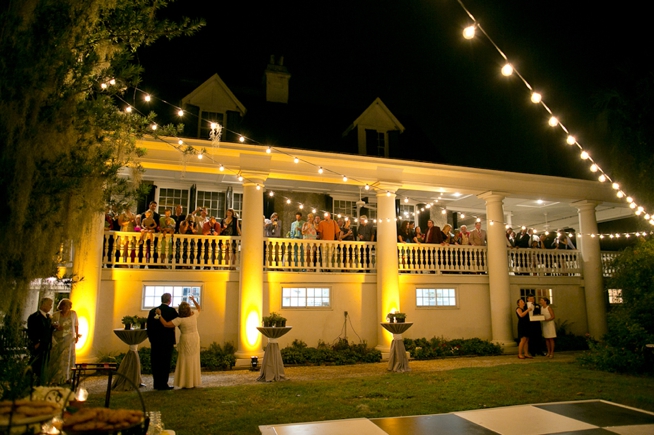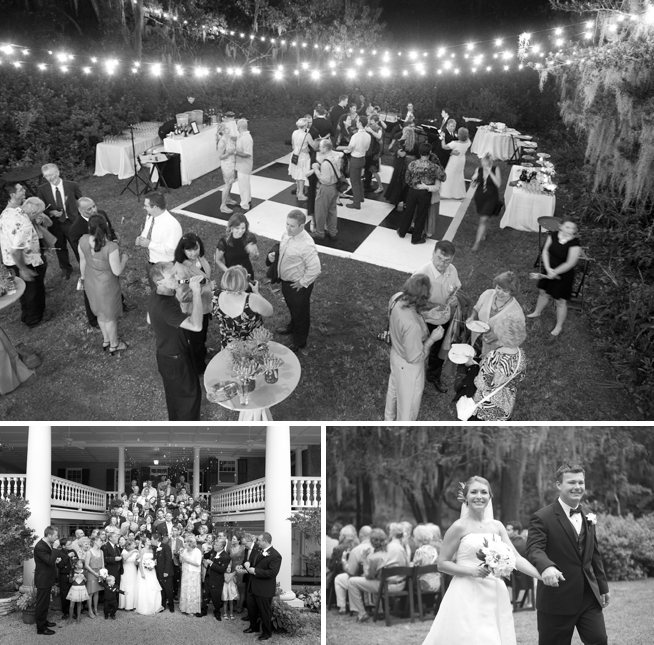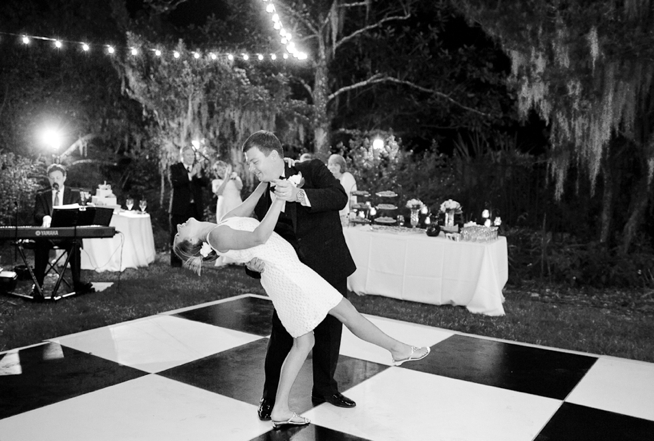 Brie was one hands on bride that knew how to do DIY perfectly. She happily shared some details that made for such a wonderful wedding…
"…Since this was a destination wedding, and we had guests travelling from as far as Holland, we decided to make the most of a long weekend.  We scheduled the wedding for Thursday evening to encourage guests to stay in Charleston for several days.  This enabled us to have quality time with friends and family that simply can't be accounted for on your busy wedding day.
Everyone enjoyed the extended celebration, and it made for long lasting memories that wouldn't have been possible if we didn't have additional time with our guests.  I hope to get invited to more wedding with this time line!
David and I were very fortunate to have accommodations at Magnolia Plantation for the days leading up to the wedding.  We had a cocktail reception at Magnolia before the Rehearsal for all who wanted to attend.  The group of 25 had a wonderful dinner at an iconic Charleston eatery, The Hominy Grill.
The day after the wedding David and I moved into town to stay at The Ashley Inn Bed and Breakfast, where many of our guests were staying.  We hosted a wine and cheese party on the evening after the wedding, where friends showed slides of the wedding from the evening prior, we ate leftover wedding cake, and had an intimate setting to catch up with everyone.
Saturday evening the remaining guests gathered after a day of sight seeing for a Charleston Ghost Tour.  It was a great time to walk through the city and learn some of the history, while having fun with old friends.  Some we haven't seen in years, but it is times like this when it feels like you will never loose touch.  We finished the evening with dessert at the world famous Peninsula Grill, where David and I split the perfect slice of Coconut Cake.  It was the perfect ending to the perfect wedding getaway.
What elements of your wedding décor reflect your individual style or lifestyle? (Any background stories you would like to share would be great!)
I am a horticulturist by profession and a gardener by nature.  I couldn't imagine having a wedding without at least contributing to the flora.  For the centerpieces and guest gifts I had a clear vision… interesting pots with low maintenance plants.  I commissioned world renowned potter, Patrick McCracken, to create interesting and unique planters in the shades of a 'peacock in strut'.  He created two incredible designs, which showcased the succulents perfectly.  I began growing the centerpieces in early May 2012 planting Echeveria 'Topsy Turvey' (zone 7a).  Each week they grew into their pots and by the end of August they burst into a bloom…a month early!  It was such a fun summer looking after these pieces of art and having to explain to customers at the nursery that they were not for sale!
Another fun art project we worked on during the summer before the wedding, were directional signs.  Since the wedding was staged in different areas of Magnolia Plantation we added sparkling arrows with large flower arrangements through-out the property.  I grew all of the flowers for these arrangements in my home garden.  Many were grown from seed and planned out carefully for this 'unique-to-me' design.  Included were, Beauty Berries (Callicarpa acuminate), Variegated Forsythia (Forsythia 'Gold Times'), Caladium, Coleus, Plectranthus, Pappyrus, Eleagnus, Pink Muhly Grass, and many more.  To top of the look, I spray painted Poppy heads metallic silver and topped off the arrangements with fans of peacock feathers, which were collected at Magnolia.
The morning of the wedding I was relaxed, sipping a cup of coffee in the romantic setting of an historic landmark.  I filled silver galvanized buckets with fresh water and happily arranged flowers for an hour while the white peacocks of Magnolia Plantation kept me company.  I imagined how the busy day would unfold, and appreciated the peace and serenity of this morning especially, my last as a single lady!
This is one of my favorite memories of the day, and I cherish the feeling of relaxed anticipation of the night ahead."

Photography by Captured by Kate |  Wedding & Reception Venue: Magnolia Plantation and Gardens| Event Planning: Tiger Lily | Wedding Dress & Shoes: Bridal Mart | Florist: Tiger Lily Florist & Weston Farms | Catering: Brick Lane Catering| Wedding Cake: D'lish & One-Restaurant | Officiant: Coastal Hospitality | Band:  Nikolai Svishev | Harpist:  Kathleen Wilson