Advertise
---
If you would like to learn more about advertising with The Wedding Row, please send us your information and we will contact you. Thank you for your interest in The Wedding Row.
Please email us at advertise@theweddingrow.com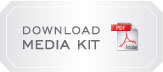 AD DESIGN SERVICES
---
We here at The Wedding Row suggest Hoppmann Creative for your advertising needs. Hoppmann Creative is the exclusive design company for The Wedding Row and many of our vendors. They offer special discounted rates for The Wedding Row advertisers.
If you are interested in receiving the design rate sheet for The Wedding Row ads, please email us at advertise@theweddingrow.com
To learn more about Hoppmann Creative visit their website www.hoppmanncreative.com or visit them on Facebook at www.facebook.com/hoppmanncreative